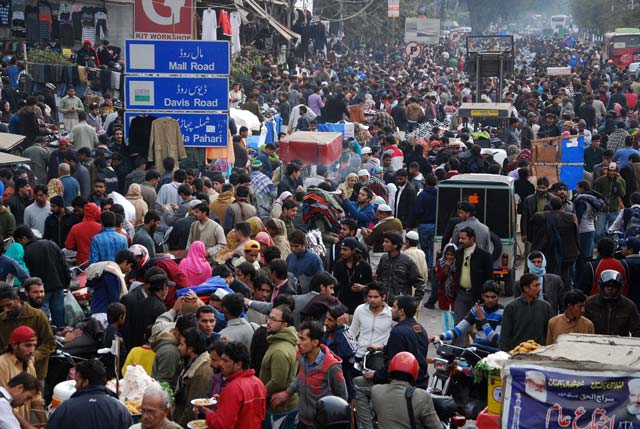 ---
Special Assistant to the Balochistan Chief Minister on Population Welfare Ejaz Sanjrani has said that the population of the province is increasing at an alarming rate.

"Balochistan is an important part of Pakistan and such an increase in population will aggravate the situation further," said the special assistant while addressing the district population officers at an event on Monday.

The event was attended by population welfare secretary and other officers.

Cancer cases rising at an alarming rate

Sanjrani said the economy did not allow the province to accommodate a high growth rate, despite having the highest infant mortality rate as compared with other provinces of Pakistan.

"There are various problems faced by the Population Welfare Department but that does not prevent its employees from working tirelessly," said Sanjrani.

He assured that the problems of the department and its workers would be soon addressed in an effective manner in order for it to control more effectively the alarming growth rate in Balochistan.

Sanjrani said, "The issue needs to be addressed according to the modern process and strategies."

He said that awareness campaigns, regarding family planning, at educational institutes should be an imperative approach "if Balochistan is to achieve the Vision 2020 goals".

'Pakistan needs to control population growth to become high middle-income country'

Sanjrani announced to pay a visit to the department and take severe action against absent workers during duty hours.

He reiterated his stance to effectively address the problems of promotions, and travel and dearness allowances of employees.
COMMENTS
Comments are moderated and generally will be posted if they are on-topic and not abusive.
For more information, please see our Comments FAQ