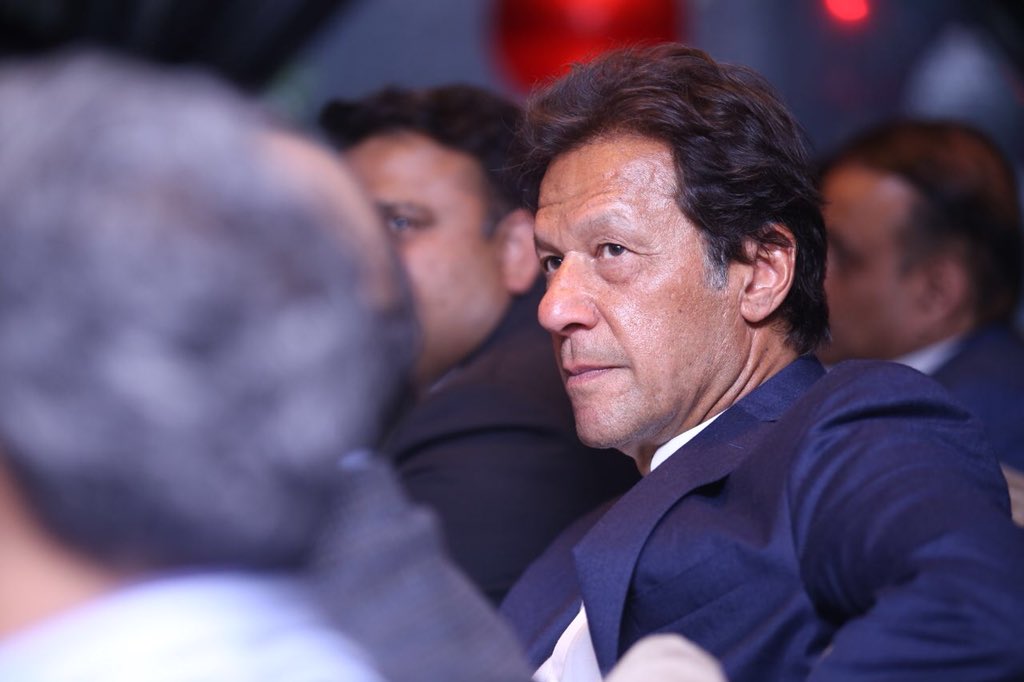 ---
PESHAWAR: The Pakistan Tehreek-e-Insaf (PTI) parliamentary secretary in Khyber-Pakhtunkhwa (K-P) has said that the names of party lawmakers who sold their votes in the recent Senate elections will be shared with chairman Imran Khan.

However, a disgruntled PTI lawmaker believes that if the names were made public, it will land Khan and Chief Minister Pervez Khattak in trouble, and risks a split within the party.

Right since the PTI formed government in K-P, has been facing immense opposition from some of its lawmakers who turned against the CM.

The continued opposition is still believed to be a threat, and the disgruntled members are reportedly 'not in the list' of those who will represent the party in the coming general elections.

PTI lawmaker Ziaullah Afridi, who is undergoing a probe over allegations of embezzling funds, emerged as a major opponent. He is believed to have been involved in shifting PTI members' loyalties towards the Pakistan Peoples Party (PPP) in the Senate elections.

The PTI had fielded six candidates, except for a seat reserved for women. Five of the candidates made it to the Senate, but one of them, Khyal Zaman, could not.

PTI MPAs traded votes for money in Senate elections: Imran Khan

CM Khattak had devised a strategy whereby groups were told to vote for a candidate identified in advance. Only one group, mostly comprising cabinet members, voted for Senator Faisal Javed who got 18 votes [priority] while others changed priorities.

However, despite the change in the priority, four made it to the Senate. But the last group, mostly comprising disgruntled PTI members, which was formed to vote for Zaman changed loyalties by voting for the PPP which secured two seats despite having just seven members in K-P assembly.

"Even if money is not involved, [Ziaullah] Afridi has good relations with other members. Besides, some PTI members harbour a grudge against Khattak which made the change in loyalty easier," a PTI insider told The Express Tribune.

The insider said Khattak was not in favour of issuing Senate ticket to Zaman as he had good terms with disgruntled members. But, he added, Zaman was not voted for in revenge because if Zaman had won, it would have credited Khattak.

PPP contacts PTI to discuss interim set up

The insider claimed that the majority of those who accepted 'packages' were women parliamentarians.

According to Khattak's close aides, women parliamentarians were unhappy because Khattak always prioritised men over allocation of funds.

Afridi, meanwhile, alleged that Khattak had always been involved in horse-trading and that he received Rs40 million bribe from each candidate and paid Rs15 million per vote to his loyalists.

"He is known for converting loyalties as is evident from his past… and I bet if the names of those involved in horse-trading are made public, they will turn approver against [Imran] Khan and Khattak," Afridi told The Express Tribune.

According to K-P Minister for Information Shah Farman, the government is conducting a thorough investigation and does not want innocent persons held responsible. He told The Express Tribune that candidates for Senate elections were fielded according to their strengths, and "it is beyond comprehension why would someone go beyond his or her limits".
COMMENTS (3)
Comments are moderated and generally will be posted if they are on-topic and not abusive.
For more information, please see our Comments FAQ