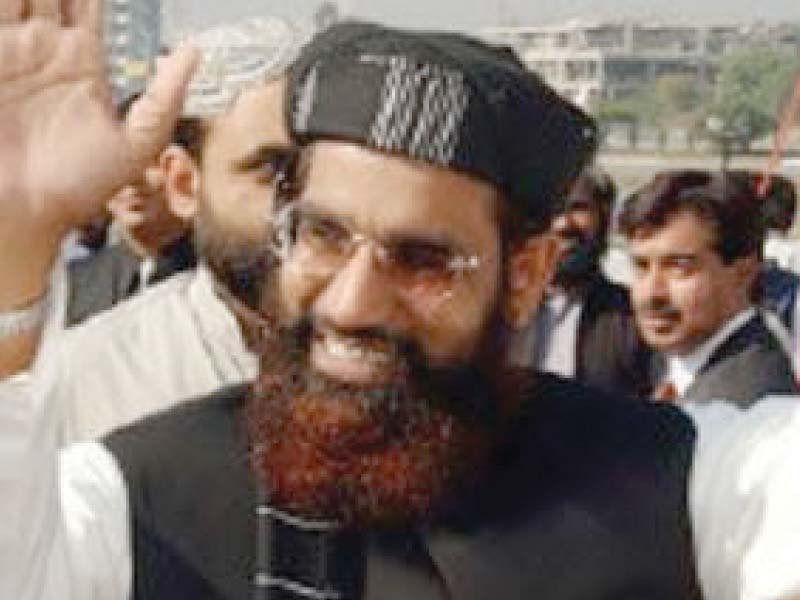 ---
ISLAMABAD: An anti-terrorism court Monday acquitted a man who had been standing trial in the murder case of Maulana Azam Tariq.

The suspect was acquitted for want of evidence.

An anti-terror court judge acquitted Sibtain Kazmi on an application filed under section 265-K (power of Court to acquit accused at any stage).

"The Sessions held before me on March 5, 2018 … has been acquitted u/s 265-K Cr.PC," the release order read. "Therefore, this is to authorise and require you, the said superintendent to release the said accused if not required in any other case."

Kazmi had been arrested by the Federal Investigation Agency (FIA) from the Benazir Bhutto International Airport on May 11, 2017, as he attempted to board a flight to the United Kingdom via Doha. He had subsequently sent to jail on judicial remand by a magistrate.

He was among 13 suspects who had been booked by Islamabad Police for the murder of Maulana Tariq in 2003.

Tariq was returning to the capital to attend a sitting of the National Assembly on October 6, 2003, after visiting his national assembly constituency in Jhang when his convoy was intercepted by heavily-armed assailants within the remits of Islamabad's Golra police.

The men sprayed Tariq's car with bullets killing him along with three of his guards and driver. At the time, the then inspector general of Islamabad Police had termed Tariq's murder as sectarian.

Nominated for Tariq's murder, Kazmi had been declared a proclaimed offender and was wanted by the police in the murder case. A bounty of Rs1 million had also been announced for his arrest.

A statement issued by the FIA following Kazmi's arrest in May 217, read, "Sibtain Kazmi, a proclaimed offender in case FIR No 119/2003 of PS  Golra Islamabad … has been apprehended by FIA at Islamabad Airport on an open-ended information without his name borne on ECL."

However, sources told The Express Tribune that soon after the incident, the Islamabad Police dispatched two letters to the FIA for placement of Kazmi's name on the ECL. One letter was written by then SHO of Golra police station and the other had been written by Dr Sultan Azam Temuri.

Dr Temuri, who is the incumbent IG of police, was the SSP of the capital back then.

During subsequent investigations, the police found out that the suspect made as many as seven trips abroad, mostly to the UK.

"His first documented travel entry into Pakistan is when he entered the country from Iran via a border crossing in 2009. After that, he made multiple trips abroad, mostly to the UK." said an official privy to the case.

FIA has Kazmi's travel record from 2009 onward since he had lost his old passport.

Police say Kazmi has not been accused of being directly involved in the killing, rather, he had been accused by the complainant of hatching the conspiracy and facilitating the hit.

Police maintain that a total of 13 people, including Kazmi, had been booked, some of whom have already been acquitted by the courts while some are still facing the charges.

Following the assassination of Tariq, a former leader of the defunct Sipah-e-Sahaba Pakistan (SSP), his supporters had gone on a rampage in the city and burned down a cinema hall in Melody Market, killing two people inside.

Published in The Express Tribune, March 6th, 2018.
COMMENTS
Comments are moderated and generally will be posted if they are on-topic and not abusive.
For more information, please see our Comments FAQ