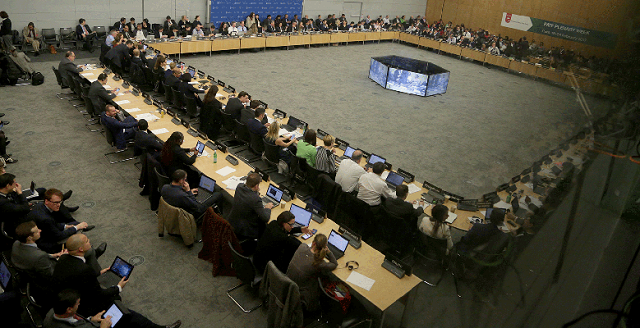 ---
ISLAMABAD: Even though Islamabad got a three-month reprieve from being placed on the grey watch list for terror financing, it will not hurt the country's economy too much since it does not hurdle access to foreign funding including potential future borrowings from donor agencies.

However, this was no reason to take lightly the listing by the mutually cooperative forum of 34-member countries.

This was suggested by experts while speaking at a seminar on "Financial Action Task Force (FATF): Way Forward for Pakistan" on Monday. The seminar had been organised by the Sustainable Development Policy Institute (SDPI).

Pakistan Tehreek-e-Insaf (PTI) Senator Syed Shiblee Faraz criticised the government for an immediate response to FATF decision, noting that it 'lacked maturity', adding that there was a need to review the government's performance.

"We must learn and must admit our weaknesses," the opposition senator said, adding that Pakistan should evolve a mechanism to fulfil its international obligations otherwise it could face difficult times ahead.

Former finance secretary Dr Waqar Masood said that the move, which saw the United States lead an effort with support from Germany and the United Kingdom, was unprecedented.

He was of the view that the move appears to have been inspired from Indian initiatives, provided how the matter was prominently raised in the Indian media where a frantic picture of doom and gloom about Pakistan were painted.

"Since 2015, Pakistan has banned almost 8,000 people and 58 outfits and put them on the fourth schedule, which shows Pakistan's efforts to curb terrorism and money laundering," he said. However, he curiously said that efforts to isolate Pakistan had been foiled since the European Union had simultaneously cleared Pakistan for a preferential tariff system — the Generalised System of Preferences-Plus (GSP-Plus) at its biennial assessment.

The GSP-Plus renewal speaks volume about how the European community as a whole views Pakistan, he added.

SDPI Executive Director Dr Abid Qayuim Suleri reminded how Pakistan's likely inclusion in the greylist had rightly raised alarms within and outside the country, pointing out how the forum — which has developed around 40 standards and recommendations which countries adopt voluntarily and not coercively — had acted on the United States' proposal with the backing of some other countries.

"We should take it as a challenge as well as an opportunity to undertake reforms to curb illicit activities, such as terror financing and money laundering if any," he said.

Earlier, World Bank South Asia Regional Advisor Haroon Sharif pointed out that the FATF does not blacklist non-compliant countries from borrowing from international financial institutions (IFIs). Hence, implications of including Pakistan's name on the FATF grey watch list would not directly impact the country's economy.

However, Pakistan's rather large foreign direct investment (FDI) portfolio may come under threat of a voluntary pullout.

"Pakistan does not have any expert representation at the FATF platform, and there was not a single contribution from Pakistan to this forum," Haroon lamented.

Published in The Express Tribune, March 6th, 2018. 
COMMENTS
Comments are moderated and generally will be posted if they are on-topic and not abusive.
For more information, please see our Comments FAQ