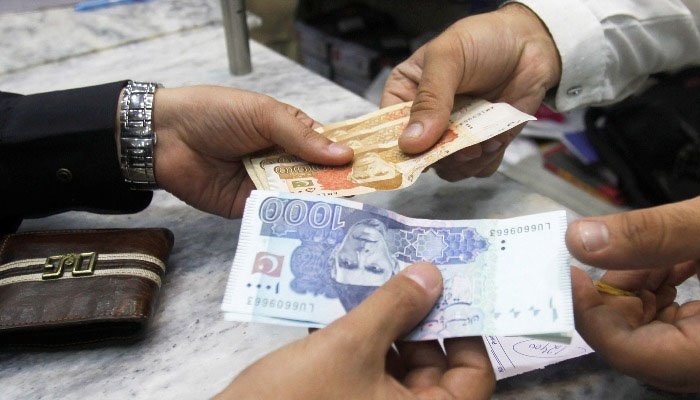 ---
KARACHI: Authorities have deliberately designed laws in the past that allow misuse of foreign exchange reserves of Pakistan inside the country and abroad, experts said on Monday.

The misuse of reserves has led to serious consequences and will drag the country to the terror financing watch list of the Financial Action Task Force (FATF) in June. Moreover, it has given birth to issues like Panama Papers leaks that paved the way for disqualification of former premier Nawaz Sharif, they added.

Top court forms committee to suggest guidelines for bringing foreign money in Pakistan

"Continuation of the present system … is suicidal," said tax expert SM Shabbar Zaidi in his presentation on 'Closing the Loopholes, Section 111(4) and Foreign Currency Accounts'.

He was speaking at a seminar on 'Documenting the Economy' jointly organised by the Pakistan Business Council (PBC) and the Institute of Chartered Accountants of Pakistan (ICAP).

Zaidi said privately run foreign currency accounts owned by individuals were the root cause of the problem as no authority including the State Bank of Pakistan (SBP) had the right to question the individuals about their source of income parked in foreign currency accounts and the use of currency under Section 111(4) of the Income Tax Ordinance, 2001.

"The SBP claims that it has the right to question individuals under its circular FE12/2001 (issued sometime in January/February 2001)…the circular has become outdated after implementation of the Foreign Currency Accounts (Protection) Ordinance 2001, which provides (full) immunity for individual foreign currency accountholders and exempts them from disclosing their income and expenditures," he elaborated.

He proposed that "immunity provided under the Foreign Currency Accounts (Protection) Ordinance 2001 should be removed…authorities should be empowered to question individuals' income and expenditure through their foreign currency accounts above a certain limit".

ICAP member Ashfaq Yousuf Tola estimated the misuse of $6-6.5 billion under Section 111(4) of the Income Tax Ordinance 2001. "We cannot afford a hit of $6.5 billion," he added. "The purchase of dollars from the open market should be banned," he suggested.

Another tax expert Abid H Shaban added only taxpayers should be allowed to open and maintain foreign currency accounts including those who finance their children studying abroad or families living in foreign countries.

Shaban added that the OECD Convention on Exchange of Information was going to be a real deterrent to maintaining undeclared assets abroad.

Informal economy

Zaidi estimated that the size of undocumented economy and untaxed income stands equal to the size of recorded GDP of around $300 billion.

"Real estate remained the single largest sector for attracting black economy inside Pakistan and abroad…to invest in real estate, people do convert their white currency into the black one," he said, adding authorities at federal and provincial levels should fix property valuation and taxation issues to end misuse of the real estate sector.

He also urged authorities to keep a strong check on foreign gifts, which opens another window of corruption in Pakistan. He said documentation of the economy was the answer to majority of the problems the country was facing these days.

Forex: Dollar falls to end worst year since 2003

Leading stock broker and businessman Arif Habib estimated Pakistanis living abroad may declare their assets up to $20 billion under the amnesty scheme against an estimated $150-200 billion illegally parked outside the country in various forms. "The scheme may help the country in attracting $4-5 billion," he said.

Besides, the government should announce incentives to attract additional $6-7 billion in remittances per year through banking channels which at present come through hawala/hundi system. 

Published in The Express Tribune, March 6th, 2018.

Like Business on Facebook, follow @TribuneBiz on Twitter to stay informed and join in the conversation.