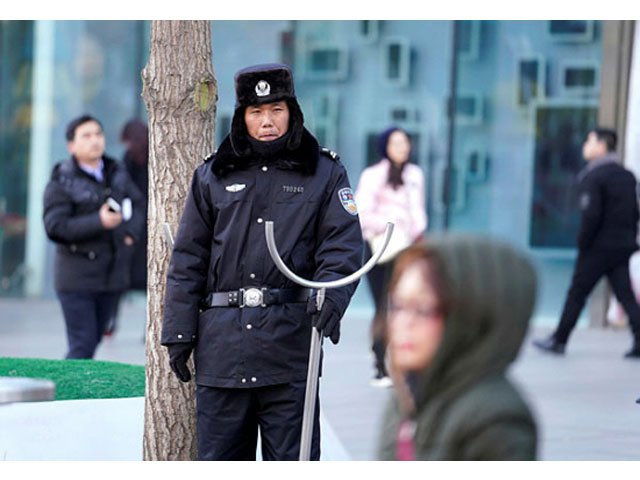 ---
GUIYANG: Chen Zhongping, a traffic warden in southwest China's Guizhou Province, has been hailed a hero after she saved a girl who fell from a fifth floor window.

On Monday, five days after the incident, Chen was transferred from the intensive care unit to a general ward after she regained consciousness.

The child has been discharged from hospital.

The incident happened last Wednesday afternoon when a three-year-old girl climbed out of the window of a residential building in Kaili City.

Before neighbors could react, the girl fell.

At the critical moment, Chen and another bystander Liang Bojun tried to catch her.

11-year-old girl saves young cousin moments before car crash

"An awning on the fourth floor slowed the girl's descent. She crashed into Chen's outstretched arms and then fell to the ground," recalled by Liang.

Both of Chen and the child were taken to the People's Hospital of Miao Dong Autonomous Prefecture of Qiandongnan.

The girl suffered injury to her head and a broken leg, but the brunt of the impact caused the 49-year-old Chen to suffer a traumatic brain injury and fall into a coma.

"She didn't think about herself when she saved my granddaughter.

Our whole family thanks her very much," said Zhu Xiuhua, the girl's grandmother.

The local government awarded Chen 90,000 yuan (around 14,100 US dollars) for her courageous act.
COMMENTS
Comments are moderated and generally will be posted if they are on-topic and not abusive.
For more information, please see our Comments FAQ