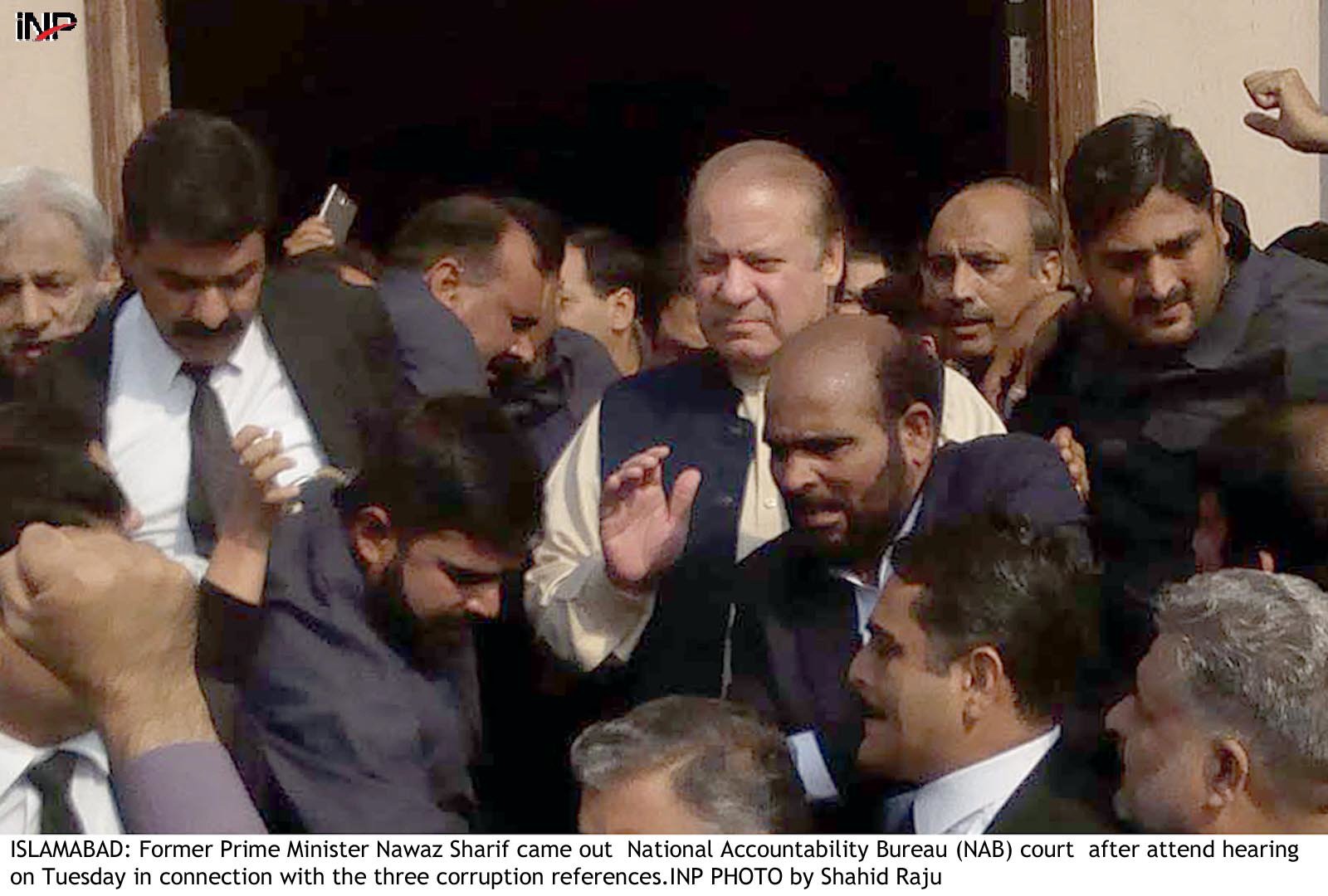 ---
An accountability court hearing the Flagship Investment reference case against the Sharif family on Monday allowed former prime minister Nawaz Sharif to leave court after being told he was 'unwell'.

According to Express News, a hearing of the reference against former prime minister Nawaz Sharif, his daughter Maryam Nawaz and son-in-law Capt (retd) Safdar was held at an accountability court.

During the hearing, Nawaz and Maryam appeared before the court but their counsel Khawaja Haris said his client (Nawaz) was unwell and requested he be excused. On hearing this, the court excused Nawaz from appearing before the court.

Judge hearing references against Sharifs may get extension

The hearing continued after Nawaz's exit. Haris questioned the prosecutor's witness Abdul Hanan, a consular attaché at the Pakistan's High Commission in London and asked whether there was a certificate authenticating the signature he presented in court. Hanan replied saying that no company official or land registry officer had confirmed or authenticated the document. It is pertinent to note that  Hanan had presented 1,500 pages containing signatures at the last hearing.

Judge Muhammad Bashir adjourned the hearing until March 7.
COMMENTS
Comments are moderated and generally will be posted if they are on-topic and not abusive.
For more information, please see our Comments FAQ