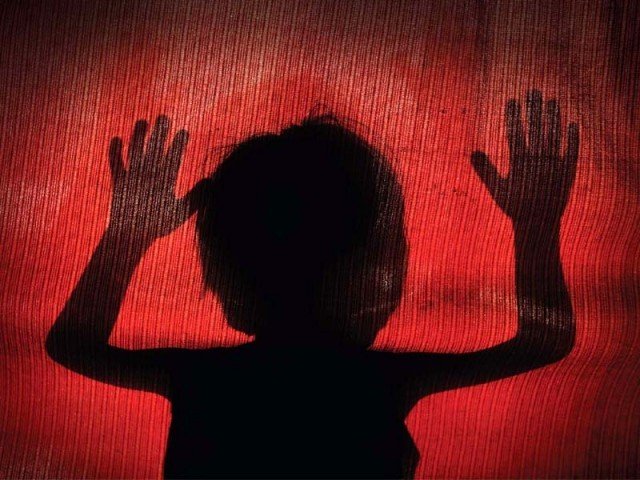 ---
ISLAMABAD: Psychological assault is the most common form of violence experienced by children of 5 to 12 years in Pakistan, reveals a new report.

The study titled, "Prevailing situation of Violence against Children in Pakistan", carried out by the National Commission for Child Welfare and Development, working under the Ministry of Human Rights highlights the magnitude of various kinds of violence faced by children in Pakistan.

The report, on the basis of its findings, indicates that Pakistan is not a secure place for children, as they are facing violence everywhere from schools and workplaces to even homes and markets. The most common type of violence experienced by children is psychological followed by physical violence and sexual abuse.

The research was carried out across Pakistan to completely assess the prevalence of violence against children in the sample age group. The data was collected from 948 children, of which 475 were in-school and 473 were out-of-school children, while the gender-wise division was 476 boys and 472 were girls.

Teenager arrested in Punjab for sexually assaulting chicken

Furthermore, the report also claimed that most of these vicious acts are perpetrated by familiar people such as teachers, employers, parents, peers, and also by complete strangers.

"The results indicated that the psychological violence was high in all settings and the children suffered more psychological abuse at home, followed by schools and workplace settings. Meanwhile physical violence was the second most reported form of violence and children suffered less physical assault in school as compared to other settings as home, workplace or community," reads the report.

Statistically, 84% of the children experience psychological assault whereas 74% fall victim to physical violence, while another 3% face sexual abuse in the domestic sphere. Meanwhile 67% children suffer psychological, 65% physical, and 2% sexual violence in school, says the report.

Moreover, children who are working as domestic servants, garbage collectors, and mechanics or involved in any other form of child labor confronted 65% psychological, 71% physical and 12 sexual abuse at their workplace. The children also faced 46% physiological, 44% physical and 10% sexual violence by community members including neighbors, relatives, shopkeepers, strangers and peer groups, according to the study.

Child-on-child sexual assaults on the rise: UK police

In light of its results and severity of the situation, the report urged upon the need of comprehensive national-level interventions at every tier of society for curbing all types of violence against children.

"Society must provide necessary social support to all children be they victims of mild or severe violence; no institution or individual, no matter how close or culturally sanctified, they may be allowed to commit violence against children under any pretext or under any justification," the report concludes.

Published in The Express Tribune, March 5th, 2018.