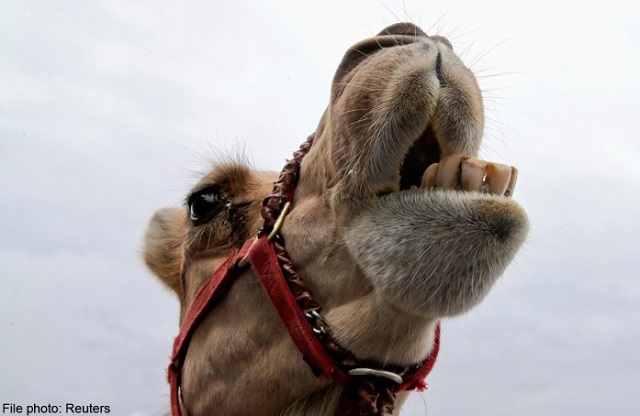 ---
MULTAN: Officials of Livestock and Dairy Development Punjab are working on a plan to promote camel milk across the province with an aim to offer handsome returns to the cattle rearers and also provide fresh and healthy milk to the people.

Camel-based baby formula to hit shelves in Dubai

This was said by Livestock Department Focal Person Dr Majid on Sunday. He said that camel milk was 100% organic and beneficial for health. "It has low sugar content, more iron and vitamins with immunity enhancing properties and good substitute for insulin which is essential for diabetic patients," he added.

He said, "Camel milk has anti-tumor activity and a natural cure for skin, heart, acne, eczema and hepatitis C." He maintained camel milk consists of more than 300% vitamin C as compared to cow milk.

Dr Majid observed that one litre of camel milk had nearly 52 units of insulin, which could help maintain health of diabetic patients.

He said that there were about 90,000 camels in the province and they generate nearly 12,000 litres of milk.

The livestock official pointed out that the Punjab government had installed a plant in Pattoki with an aim to process the milk and supply it to various markets.

"Camel milk is now available in the markets at Rs110 per litre," he said.

The basic aim of marketing was to improve financial condition of the camel farmers.

He said the milk was collected from various parts of the province on daily basis by special vans. "Initially, 700 litres of milk is being processed at the plant and capacity would be enhanced with the passage of time," he remarked.

Holy cow: PFA unveils new milk machines

Dr Majid explained that camel feed depend on grasses and shrubs like khar, lani, kikar etc as camels do not consume stall or synthetic feed.

He said that camel milk could be used within three days. However, it was best to use it in 24 hours.

He said that camel milk was obtained from Marecha and Barrela breeds.

Published in The Express Tribune, March 5th, 2018.