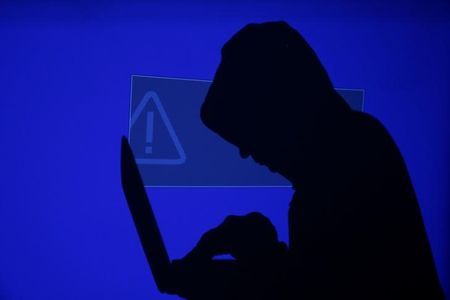 ---
ISLAMABAD: While most of the security apparatus is geared towards the precarious nuclear balance, a group of cybersecurity experts have warned that cyber-attacks pose no less of a threat to the national economy and security. To mitigate this threat, there was a need for coordinated national efforts to counter the problem of unpredictability and anonymity enjoyed by cyber attackers.

These views were expressed by the experts at a meeting of the study group on Information and Technology and Telecommunications organised by the Sustainable Development Policy Institute (SDPI) on Saturday.

Experts said that the global economy could potentially lose around $2 trillion dollars by 2019 due to cyber- attacks and the vulnerability of global financial and corporate systems to cyber theft.

They pointed out that in 2017, owing to lack of thorough cybersecurity measures, the global economy lost around $450 billion, losses which are expected to increase substantially by 2019 if no action is taken to counter the threats.

SDPI Executive Director Dr Abid Qayyum Suleri termed the cybersecurity a non-traditional security threat, adding that we are living in times which can be seen as a new industrial revolution. Hence, there was a need to take adaptive measures to the new technological changes around us and to find ways to control cyber threats, since it was becoming a matter of national concern.

"In this less-human and more-technology-controlled society, we should have both, military as well as a civilian cyber command to handle the growing cybersecurity threats as well as to ensure individual privacy and security from cyber-attackers," Suleri said.

SDPI Senior Advisor Brig. (Retd) Mohammad Yasin said that cyber threats were likely to expand. To minimise its hazards, he said, there should be an international agreement on the fair and lawful use of cyberspace.

Recognising the threat, the upper house of Parliament had set up a task force on cyber-security, comprising around 40 experts. It was supposed to prepare a cyber-security policy, strategy, laws and a national CERT (Computer Emergency Response Team).

It took them two years, but the task force finally managed to ready a draft of the cybersecurity policy. The policy was presented to the parliament as a private member bill but has yet to be passed.

Brig (retd) Yasir noted that the draft bill was a comprehensive document and with a few modifications, it can be considered. Pakistan is not new to the cybersecurity threat. In 2008-2010, Pakistan was among a host of countries which were affected by the Stuxnet virus.

Published in The Express Tribune, March 5th, 2018.
COMMENTS
Comments are moderated and generally will be posted if they are on-topic and not abusive.
For more information, please see our Comments FAQ