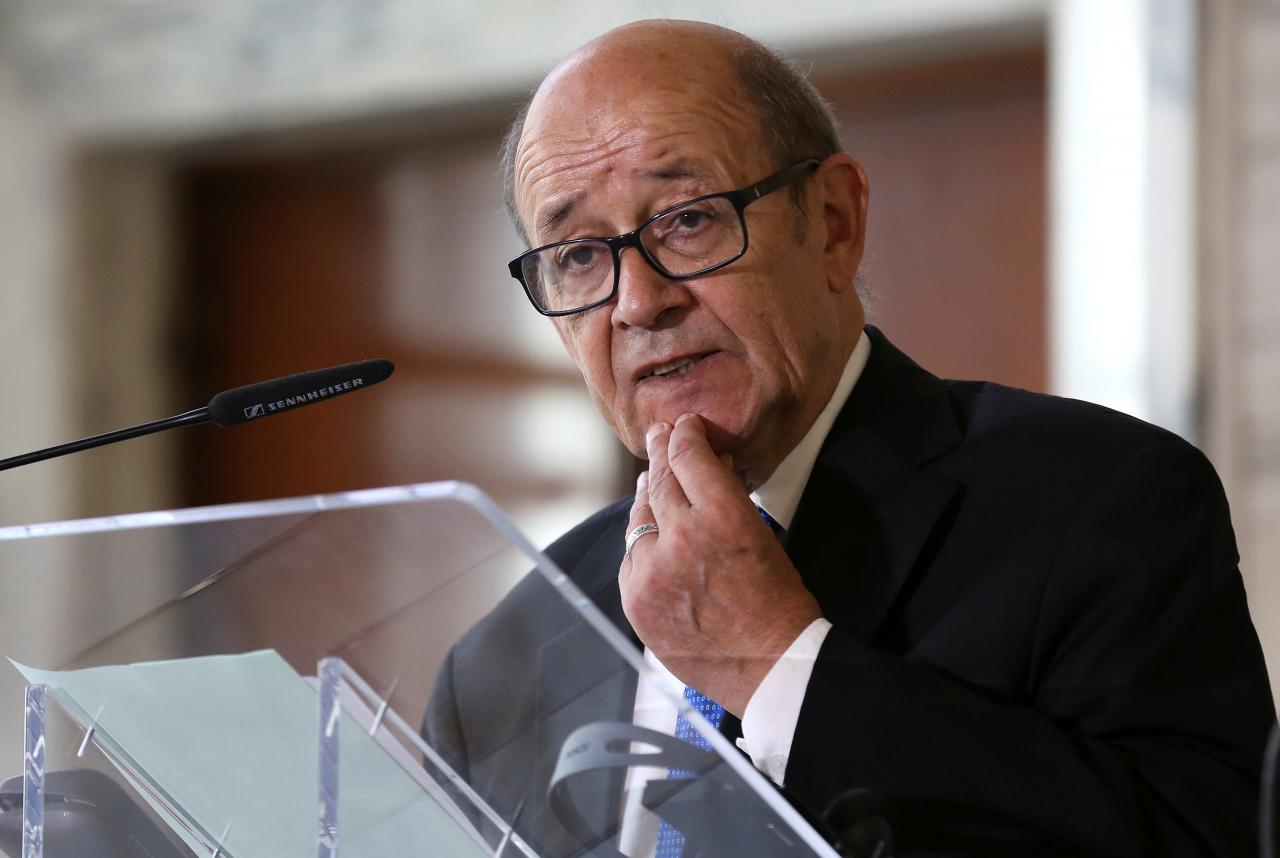 ---
TEHRAN: France's Foreign Minister Jean-Yves Le Drian arrived in Tehran early on Monday for talks on the 2015 nuclear deal and Iran's role in the Syrian conflict.

It is the first visit by one of the European signatories to the nuclear deal since US President Donald Trump set an ultimatum that he would abandon it in May if it was not "improved".

Le Drian has made it clear to Tehran that he is no "emissary of Donald Trump", the foreign minister's team have told AFP.

The visit was originally scheduled for January but postponed due to a week of violent protests in Iran.

"We want to preserve the nuclear deal because it is working, it's robust and because the Iranians are respecting it," Le Drian's team said.

Iran criticises France over missile programme stance

Le Drian, however, has said that without an end to ballistic missile tests by Iran, it will "always be suspected, with reason, of wanting to develop nuclear weapons".

Tehran denies seeking nuclear arms and says its missiles are purely defensive and not up for discussion.

Iran has said it "will not accept any amendments in (the nuclear) agreement, be it now or in the future, and it will not allow any other issues to be linked to (it)".

Despite their differences, Iran has welcomed French efforts to re-engage economically and politically with the Islamic republic.

Iran says 'biased' French policy stoking Mideast crises

Last year, Iran signed a $5-billion gas exploration deal with French energy giant Total, Tehran's biggest since the nuclear accord.

But political differences were on show on Sunday in a call between presidents Hassan Rouhani of Iran and France's Emmanuel Macron.

The French president called for Iran to put "the necessary pressure" on its Syrian ally, President Bashar al-Assad, to stop "indiscriminate" attacks on civilians.

For his part, Rouhani said countries exporting weapons to Saudi Arabia -- France being one of the biggest suppliers -- must answer for war crimes being committed by that country in Yemen.