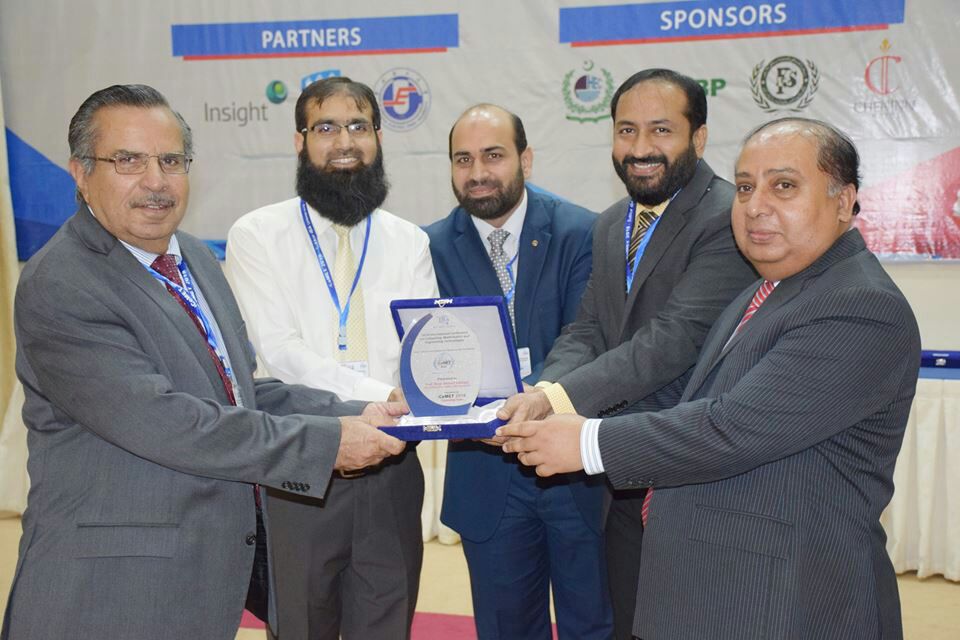 ---
Welcoming participants of the International Conference on Computing, Mathematics and Engineering Technologies to the Sukkur Institute of Business Administration (IBA) on Saturday, vice-chancellor Prof Nisar Ahmed Siddiqui expressed his hope that the two-day conference would prove to be a success.

He said both researchers and students will benefit from the conference, which will hopefully result in the inclusive prosperity of the world. Transmission, creation, application and integration and the knowledge of artificial intelligence might affect the human aspect of our society because it will result in scarcity of jobs in developing countries like Pakistan, explained Prof Siddiqui. I hope the participants of the conference will carve ways and means to overcome this problem, he said.

Prof M Tahar Kachedi, a professor at the School of Computer Science and Informatics University College, Dublin Belfield, spoke about cyber security. According to him, security is a measure of confidence, which means that the integrity of the system is secure. Cyber attackers attack big fish like governments, departments of defence, businesses and others, he explained, adding that due to the use of insecure software and hardware, our cyber security is at risk.

Four-day International Media Conference to start from Friday

Assistant Professor Dr Ozan Keysan from Middle East Technical University spoke about renewable energy technology and transition to smart grids. He said in Pakistan the total generation capacity is 27 gigawatts, of which fossil fuel produces 65% of the electricity and only 3% is produced through renewable energy.

Dr Abdul Rehman Abbasi, the head of the MS programme at the Karachi Institute of Power Engineering, talking about inter-disciplinary research and its challenges, said researchers fail when they do not have passion to work.

Dr Huy-Dung Han, a professor from the department of electric and computer engineering at the Hanoi University of Science and Technology, Vietnam, spoke about the upcoming 5G revolution, which will help e-health, smart education and agriculture, industry, robot, drone, games and sports.

Pakistan set to host its first ever international conference on human rights

Professor Dr Jafreezal Bin Jaafar, dean of the department of computer and information sciences, University Technology Petronas, Malaysia, spoke about reducing the oil and gas industry cost and oil and gas reserves of Pakistan.

Chief guest and Sukkur commissioner Dr Mohammad Usman Chachar said the challenges in technological advancements can be overcome through brainstorming events like these.