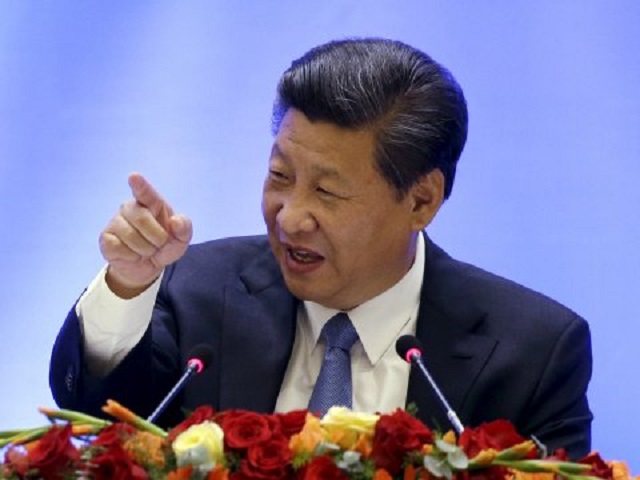 ---
BEIJING: Removing presidential term limits in the state constitution is about protecting the authority of the ruling Communist Party with President Xi Jinping at its centre, a Chinese government spokesman said on Sunday.

Trump praises China's Xi for lifetime mandate extension

The party said last Sunday it would remove the two-term limit clause, setting the stage for Xi to stay in office indefinitely should he wish, prompting accusations from some in the country that China is set to become another North Korea. While the party's official People's Daily said on Thursday the move did not mean life-long terms, the proposal has caused unease in China.

Parliament, which opens its two week-long annual session on Monday, will pass the amendment as the body is stacked with party loyalists who will not question decisions from the leadership. Asked whether the constitutional amendment would mean Xi
would stay in office for life, Zhang Yesui, a vice foreign
minister and spokesman for parliament, did not offer a direct
answer.

Instead he referred to the party constitution, which has no term limits for who heads the party and heads the military, positions Xi also holds and which are considered more senior in the country's hierarchy than the presidency. The state constitution will therefore also mimic the party constitution in regard to the presidency, Zhang told a news conference.

The move "benefits protecting the authority of the party centre and collective leadership with Comrade Xi Jinping at its core, and benefits the strengthening and perfecting of the national leadership system", he added, without elaborating. The party gave Xi the title of 'core' leader in 2016, a significant strengthening of his position at the time.

Xi will be formally elected to his second term as president at China's largely rubber stamp parliament. He began his second term as party boss in October.

China's top paper says reform does not mean life-long presidency

State media has started ramping up the propaganda in favour of Xi in the run-up to parliament. State television's WeChat account on Sunday began running an eight-minute long video entitled "The people's delegate Xi Jinping", showing pictures of Xi visiting ordinary people over a voice over of Xi talking about issues like poverty relief.

Xi is a member of parliament representing the northern region of Inner Mongolia.
COMMENTS
Comments are moderated and generally will be posted if they are on-topic and not abusive.
For more information, please see our Comments FAQ