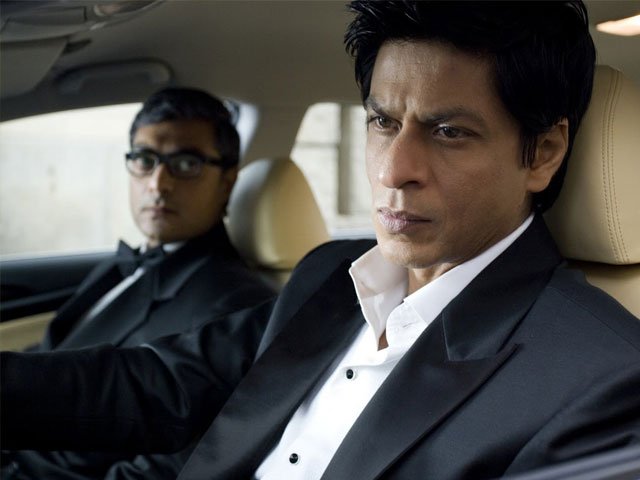 ---
NEW DELHI: Amid the ongoing debate on whether Pakistani artistes should be allowed to work in Bollywood or not, British-Pakistani actor Alyy Khan feels 'bans of any nature are never a good idea'. He says the key to more understanding and tolerance lies in more collaborative work.

The actor, who has extensively worked in India, pointed out the irony of how art connects different cultures, but also sometimes ends up suffering due to political tensions between countries.

"Bans of any nature are never a good idea - they inhibit creativity and create a culture of negativity and suspicion. The key to more understanding and tolerance is more collaboration. In unity lies strength. How can that push us back? That is the future," Alyy told IANS.




Do you think art always ends up suffering due to political tensions between countries?

"Art does usually suffer, which is quite a paradox because it is also the unifying sensibility that transcends time and space to bond similar cultures together," he said.

The calls for banning Pakistani talent from working in Indian cinema first surfaced in 2016 when cross-border India-Pakistan tension spilled over into the entertainment world, with some Indian political outfits imposing a ban on Pakistanis and a few Pakistani theatres pulling down Indian movies from their big screens.

The issue resurfaced last month when Union Minister Babul Supriyo said that Pakistani singer Rahat Fateh Ali Khan's voice in the song Ishtehaar in the Bollywood film Welcome to New York must be dubbed by someone else. Supriyo also demanded a ban on Pakistani artistes in Bollywood.




Now, according to Pakistan Censor Board chief Mobashir Hasan, Anushka Sharma's just-released film Pari has been declared "unfit" for screening in the country as it "flouts various sections" of the censor board's "existing rules and code".

Born in Karachi, Alyy has made a place for himself in the Pakistani entertainment world, Hollywood, the British film industry, Bollywood as well as the Indian small screen.

From working with Hollywood icon Angelina Jolie in A Mighty Heart to Indian superstar Shah Rukh Khan in Don 2, he has a diverse body of work.

Alyy, who left for the UK when he was a young boy, has even featured in films like Everywhere and Nowhere, Traitor and Kingdom of Dust.

As far as his Indian projects are concerned, he has movies like Stumped, Sssshhh..., Luck by Chance, Don 2 and Unfreedom in his filmography.




After working on foreign shores, Alyy feels colour-blind casting - roping in diverse talent - is a very good thing to have happened in the recent times.

"It really shows how the world is becoming a smaller place and we, as humans are more understanding towards each other. We must have more collaborations as it is a symbiotic relationship for all," he said, adding that people are walking towards change.

"I feel immense pride in the women who have refused to become victims and have taken a stance in the #MeToo campaign," he added.

At the moment, he is excited about his award-winning American film The Valley, which released in India on March 2.




Produced by Wavefront Productions and helmed by Saila Kariat, The Valley, which also stars Suchitra Pillai, has an important message on depression. It follows a distraught father as he searches for answers after his college-age daughter's suicide.

On the film, he said, "As a father of two young children, I was terrified and reinstated the belief in investing time and energy in empowering our children with self-confidence and giving them the strength and courage to be themselves.




"The message is relevant as one of the major causes of depression is isolation - and this film shows that having screen connections and staying "in touch" is not really the same as a hug and a truly heartfelt, eye-to-eye 'Are you okay?'"

The actor is currently working on a children's animated film and an espionage thriller.

The actor is also known for his many famous Pakistani dramas such as Khuda Mera Bhi Hai, Shehrnaz, Yeh Zindagi Hai and many more.

Have something to add to the story? Share it in the comments below. 
COMMENTS (1)
Comments are moderated and generally will be posted if they are on-topic and not abusive.
For more information, please see our Comments FAQ