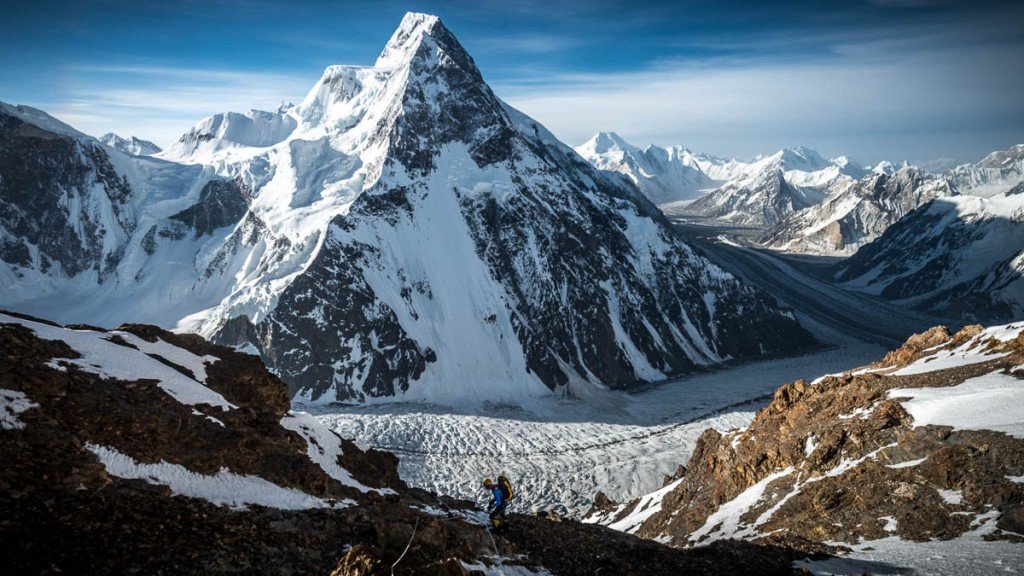 ---
ISLAMABAD: A nine-year-old Pakistani girl has become the youngest person to scale the 5,765-meter high Quz Sar Peak in Shimshal Valley, Hunza.

Talking to the media in Islamabad Selena Khawaja, expressed that she has a special love for peaks. In response to a question, Selena described her feelings about reaching the summit on February 21 as 'great.' Selena was accompanied by her father Yousaf Khawaja, expedition guide Wazir Baig, porter Arif Baig and other team members during the expedition. It took them more than 10 days, of which seven were dedicated to the hike.

Recalling a fearful experience from the latest triumph, Selena said, "At 5,000 metres, I felt slight altitude sickness but my training and the support of my father helped me overcome it."

Due to her incredible accomplishment, Pakistan's mountaineer community, in appreciation of her achievement has given her the title of "mountain princess"

Selena now has her eyes set on three peaks: Mingling Sar (6,050 metres), followed by Spantik Peak (7,027 metres) and then the Broad Peak (8,051 metres) which is the 12th highest mountain in the world. "I aim to climb all these peaks this year," Selena said.

In 2019, when she will be 10, she aspires to "become the youngest girl to reach the top of Mount Everest".

The ambitious fifth grader, with a passion for outdoor activities, started physical training at the age of eight in the mountains of Miranjani which is up to 3,000 metres high and Makra which is 4,000 metres high. According to Selena she has scaled Miranjani at least 45 times and summited the Makra peak around three times.

While the mountaineer community has welcomed the achievement, some have raised concerns about safety of young children at such high altitudes. However, Selena's father, a fitness trainer, stated that he helps his daughter with her physical training and takes special care of her diet. "At age nine, she is far more fit than the average 20-year-old," he said. Selena through her achievements wishes to inspire young kids to aim high, work hard and achieve their goals.

Published in The Express Tribune, March 4th, 2018.