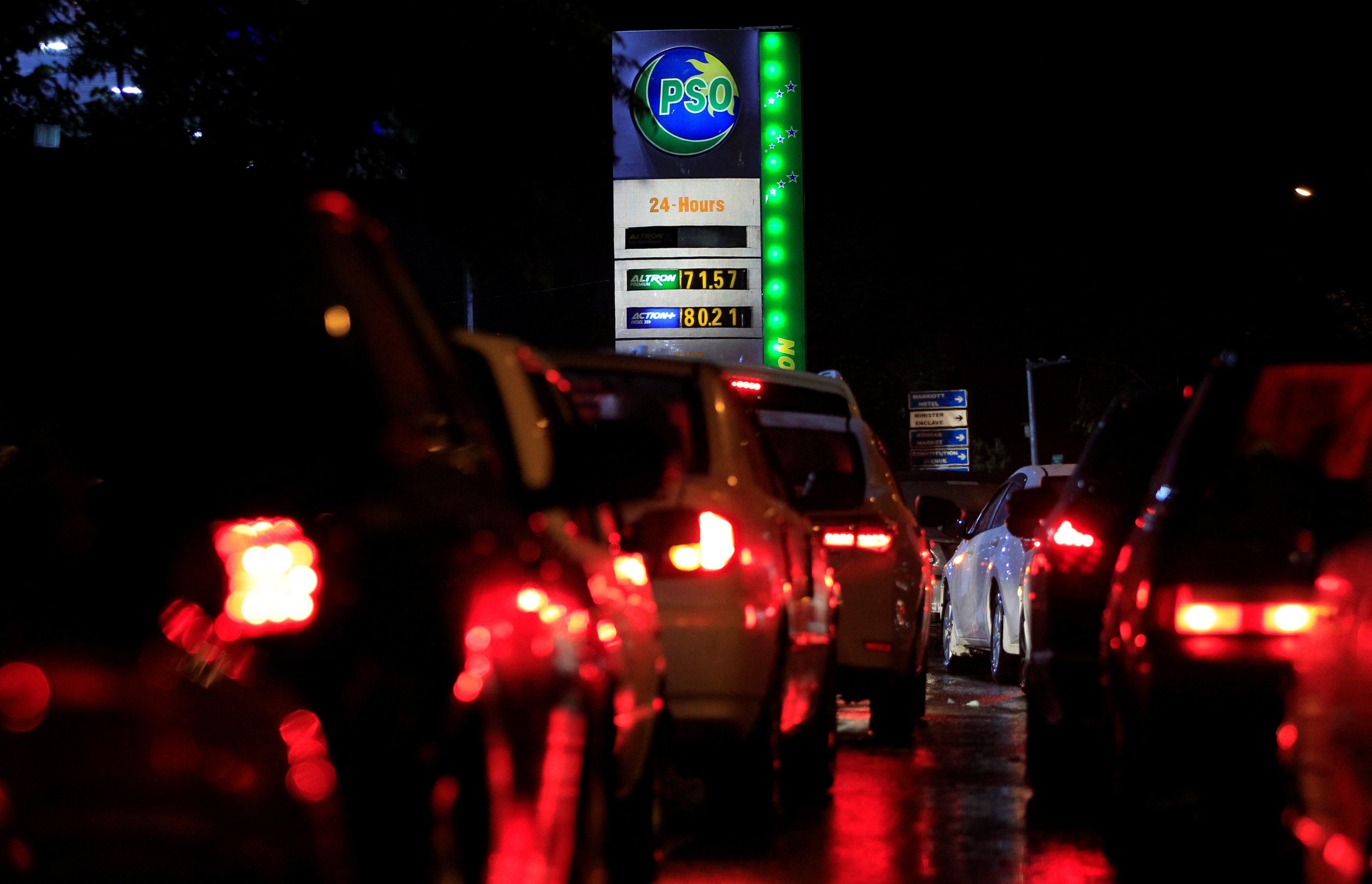 ---
KARACHI: Sale of furnace oil continued to drop as planned closure of several oil-fired power plants hampered volumes in February.

The development impacts Pakistan State Oil (PSO), while leveraging support to Hascol Petroleum that continued to gain market share.

Oil marketing companies sold a total of 1.45 million tons of fuel oil in February, 16.5% lower than the 1.74 million tons sold in the same month of the previous year, stated a brokerage house. "Overall, numbers remained disappointing as furnace oil and high speed diesel sales posted a decline. Growth in motor gasoline sales remained insufficient to offset decline in the other products," JS Research's analyst Faizan Ahmed said.

Furnace oil sales decreased 55.8% to 247,000 tons in February compared to 559,000 tons in February 2017.

"Slowdown in sale of furnace oil due to priority of the government running Re-gasified Liquefied Natural Gas (RLNG) and coal-based power plants continued to dent overall sales with February 2018 numbers declining by 55.8% on a year-on year basis and 36.6% on a month-on-month basis," he said. Pakistan has added power production capacity of over 5,000 megawatts on RNLG and coal while reducing reliance on oil-fired power plants that have a total installed capacity of around 4,000 megawatts.

Cabinet body's assistance sought to clear growing PSO bills

Sale of high speed reduced 1.7% to 591,000 tons in February compared to 601,000 tons in the same month last year. On the other hand, motor gasoline sales increased 5.8% to 527,000 tons compared to 498,000 tons.

The drop in furnace oil sales is a hit to PSO, the state-owned giant, which remains the single largest marketer of the oil in Pakistan. The development extended support to Hascol in gaining market share by several percentage points, as it remained focused on marketing diesel and petrol.

Available data suggests that PSO remained the market leader with 40.9% in February. However, this was 11.5 percentage points lower than 52.4% in February 2017. It was followed by Shell Pakistan whose market share decreased 1.1 percentage point to 8.7%.

Hascol's market share increased 6.2 percentage points to 14.5% from 8.3% in the same month of 2017.

The drop in PSO's market share also benefited Byco Petroleum and Attock Petroleum Limited, as their shares increased by 1.3 and 0.8 percentage points to 4.8% and 9.5%, respectively.

Cumulatively, in the first eight months (July 2017 to February 2018) of the current fiscal year, total oil sales decreased 2.4% to 16.48 million tons compared to 16.88 million tons in the same period of the previous fiscal year.

The trend suggests the sale of furnace oil would continue to drop with the government planning to gradually getting rid of a majority of oil-fired power plants in the long run. However, sales of petrol and diesel would continue to grow amid a notable increase in vehicle population in the country.

Published in The Express Tribune, March 4th, 2018.

Like Business on Facebook, follow @TribuneBiz on Twitter to stay informed and join in the conversation.