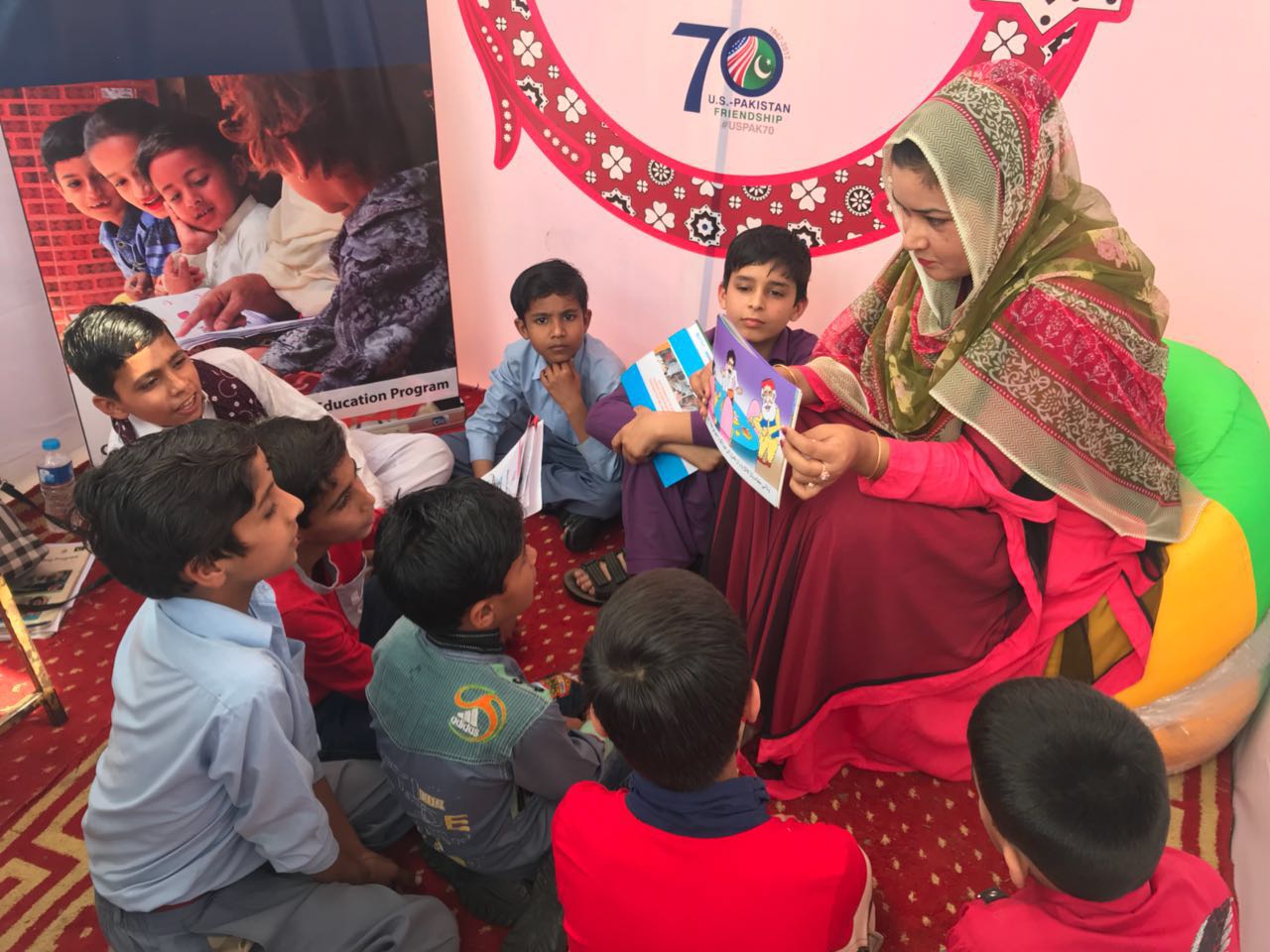 ---
Schoolchildren, their parents, teachers and community members from Sukkur, Khairpur, and Jacobabad gathered at a school in Sukkur for a day packed with fun-filled activities, as part of a community funfair hosted by the United States Agency for International Development (USAID).

The daylong fair was aimed at promoting education and the role of women in the wellbeing of society, while also highlighting the United States' assistance for the people of Sindh. USAID has helped improve access to education through the Sindh Basic Education Programme (SBEP), which is constructing up to 106 schools across northern Sindh, a number of which are already operational. Meanwhile, USAID's Municipal Services Programme is helping improve clean water supply and waste management systems while also promoting awareness on sanitation and hygiene for improved health and wellbeing. The Maternal and Child Health programme has trained a number of healthcare workers.

"We are extremely thankful to the people of the United States for supporting the people of Sindh, especially through education and health of women, which will ultimately benefit our society as a whole. The government of Sindh is proud to partner with USAID on all these activities," said Sukkur Commissioner and chief guest Dr Usman Chacher.

'Take a Child to School': British Council Pakistan wins award for Ilmpossible

"I had a lot of fun today with my family and made new friends," said Fatima, an eight-year-old student from Khairpur. Gulnaz Baloch, a mother of three children from Jacobabad, said, "People in our community are very grateful to the United States government for its support in the provision of education, health and clean water."

The funfair was part of series of similar events hosted by USAID across the country. It featured various engaging activities for families, including tableaus, stand-up comedy, cultural performances and puppet shows with a focus on children's education, all of which were thoroughly enjoyed by the community. Children were particularly excited to participate in competitions including singing, drawing and poetry, which also aimed to serve as a confidence building exercise.