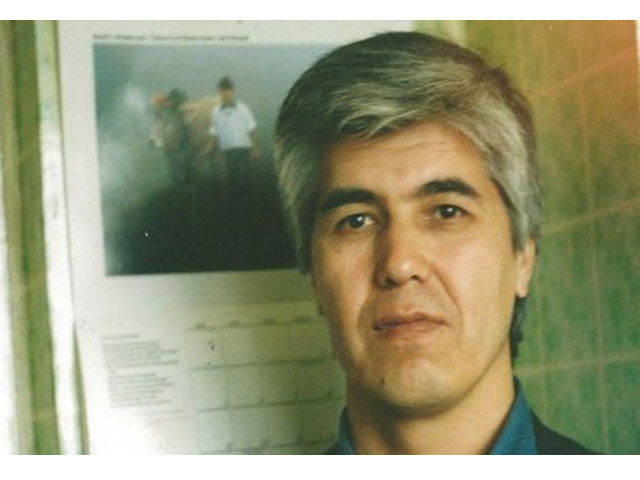 ---
A journalist from Uzbekistan who was freed after the longest stint in jail spent by a reporter worldwide is shunning media work to take up teaching Russian, his nephew said on Saturday.

Yusuf Ruzimuradov, 53, was recently freed in Uzbekistan after 19 years in jail on sedition charges his critics dismissed as politically motivated.

The Committee to Protect Journalists, a media watchdog that monitors threats to reporters across the world, says that Ruzimuradov's stint in jail broke a record after his colleague Muhammed Bekjanov, 64, was released last year.

The pair were forcibly taken to Uzbekistan from their place of exile in Ukraine and jailed in 1999, as late strongman ruler Islam Karimov intensified his crackdown on the opposition.

Myanmar's press freedom in freefall

Ruzimuradov's nephew Kamal Ruzimuradov told by telephone on  Saturday that his uncle would not continue journalism and instead planned to teach students in his home region some 600 kilometres south of the capital Tashkent.

"He is in good health. In the near future he needs to restore all his documents. After that he wants to teach Russian in a school," Ruzimuradov said.

Yusuf Ruzimuradov, who worked at the banned opposition newspaper Erk prior to his arrest, is currently not speaking to journalists, but was close by when his nephew took the call.

"We are celebrating his release by holding a feast today. We have slaughtered several sheep," Kamal Ruzimuradov said Saturday.

More than a dozen prominent journalists and rights activists have been released since Karimov's death, including Dilmurod Said, who was freed in early February, feeding hopes for a thaw in one of the former Soviet Union's most repressive states.

Unlike Ruzimuradov, Said, 56, plans to continue working as a journalist "focussing on human rights issues" in the near future, he told in February.

British-Muslim teacher guilty of trying to form 'army' of child terrorists

Late President Islam Karimov died from a reported stroke in September 2016 after ruling the Central Asian state with an iron fist since before independence in 1991.

Uzbekistan's new President Shavkat Mirziyoyev, who served as prime minister for 13 years, has made moves to distance himself from

Karimov's hardline policies while also honouring his memory.

Nevertheless, analysts do not expect him to push through genuine political reforms that would lead to the emergence of a free press and political opposition.