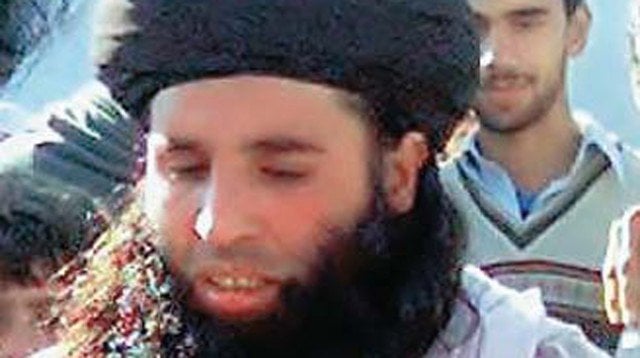 ---
KARACHI: Hundreds of Pakistan-based Taliban have launched an attack in the Afghan province of Nuristan and, according to local authorities, fierce fighting is continuing there, BBC Urdu reported on Wednesday.

About 300 Taliban, led by Maulana Fazalullah, had entered the district Bargh-e-Matal district of Nuristan province on Monday. The Afghan home ministry spokesperson said seven Taliban and three police officials were killed in the fight. Fazalullah, who led rebellion in Swat in 2008, had gone underground following a large military offensive in his area. However, the media reports said he had moved quietly to Afghanistan with his loyalists a few months ago.

Jamaluddin Badar, the governor of Nuristan, said the arms recovered from the dead Taliban are of Hungarian make and identical to those used by the Afghan security forces. He alleged that the former provincial officials had sold out these weapons. Nuristan police said that about 250 local men fought along with them against the invaders. They appealed to the Afghan home ministry to send international army and ammunition to remote areas. Meanwhile, International Committee of the Red Cross said that it is training Taliban in Afghanistan to administer first aid. According to the organisation, 70 Taliban received training last month.

According to the ICRC, many of the sick or injured Afghans fail to reach hospitals because of the war or damaged roads. Therefore, it has decided to impart first-aid training to people directly involved in the war. According to the Guardian newspaper, while commenting on this programme, a Nato spokesperson in Afghanistan said, "Nato highly appreciates the work of ICRC and we know that this job has to be accomplished impartially." ICRC workers have already trained more than 100 Afghan security officials in administering first aid.

Published in the Express Tribune, May 27th, 2010.
COMMENTS (3)
Comments are moderated and generally will be posted if they are on-topic and not abusive.
For more information, please see our Comments FAQ