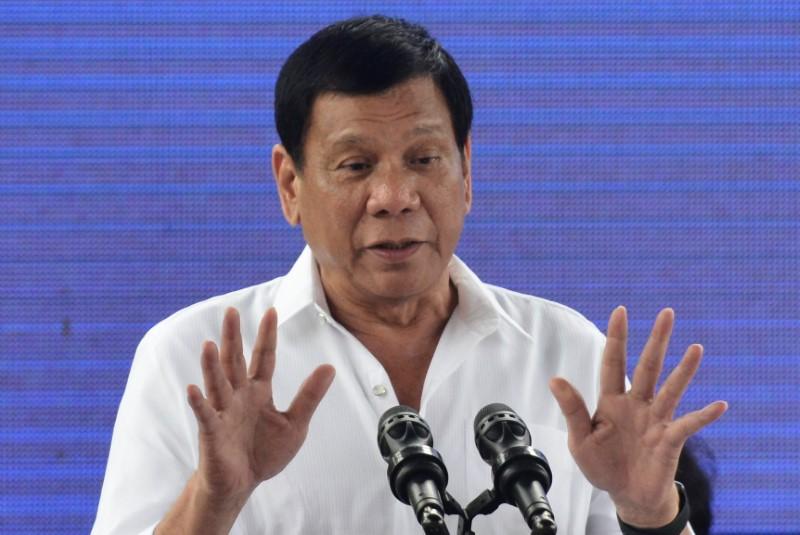 ---
MANILA, PHILIPPINES: More than 100 drug suspects have been killed since Philippine President Rodrigo Duterte ordered the police to rejoin his "war on drugs", an official said Saturday.

Duterte was elected in 2016 on a promise to eradicate drugs, and launched an unprecedented campaign in which - rights activists allege - as many as 12,000 people have been killed.

Chief Superintendent John Bulalacao confirmed that 102 drug suspects were killed by police between December 5 - when Duterte ordered the force to rejoin the drug war - and March 1.

Philippine leader bans news site from covering his events over 'fake news'

In October last year, the president had announced that the Philippine Drug Enforcement Agency would replace the police in counter-narcotics operations following mounting public opposition, including rare street protests.

But Duterte, 72, also repeatedly said the anti-drug agency, with only around 2,000 officers, would not be able to effectively conduct the crackdown.
He eventually ordered the police back into the anti-drug campaign without any major reform of the force.

Bulalacao could not give comparative figures for the death toll before December 5, but according to figures released separately by the government, 4,021 "drug personalities" were killed between June 2016 - when Duterte took office - and February 8 this year.

Activists allege that around 12,000 people have been killed in the drug war, many of them by shadowy vigilantes, and warn that the fiery president may be carrying out a crime against humanity.

In early February, the prosecutor at the International Criminal Court said she had opened a "preliminary examination" into the alleged abuses.

Shoot me, don't jail me, Philippines' Duterte tells Hague court prosecutor

In recent weeks, the Philippine government has said it is willing to let a UN Special Rapporteur into the country to look into the accusations.
But the foreign secretary has called for fairness in the investigation, and Duterte has told police and the military to not cooperate with the rapporteur.

"If they ask you about wrongdoing, do not answer. And if they ask you why, tell them: we have a commander in chief," Duterte told police and soldiers on Thursday.

Asked about this remark, Bulalacao said that if international investigators approach the police, "we shall refer this matter to the higher authorities."