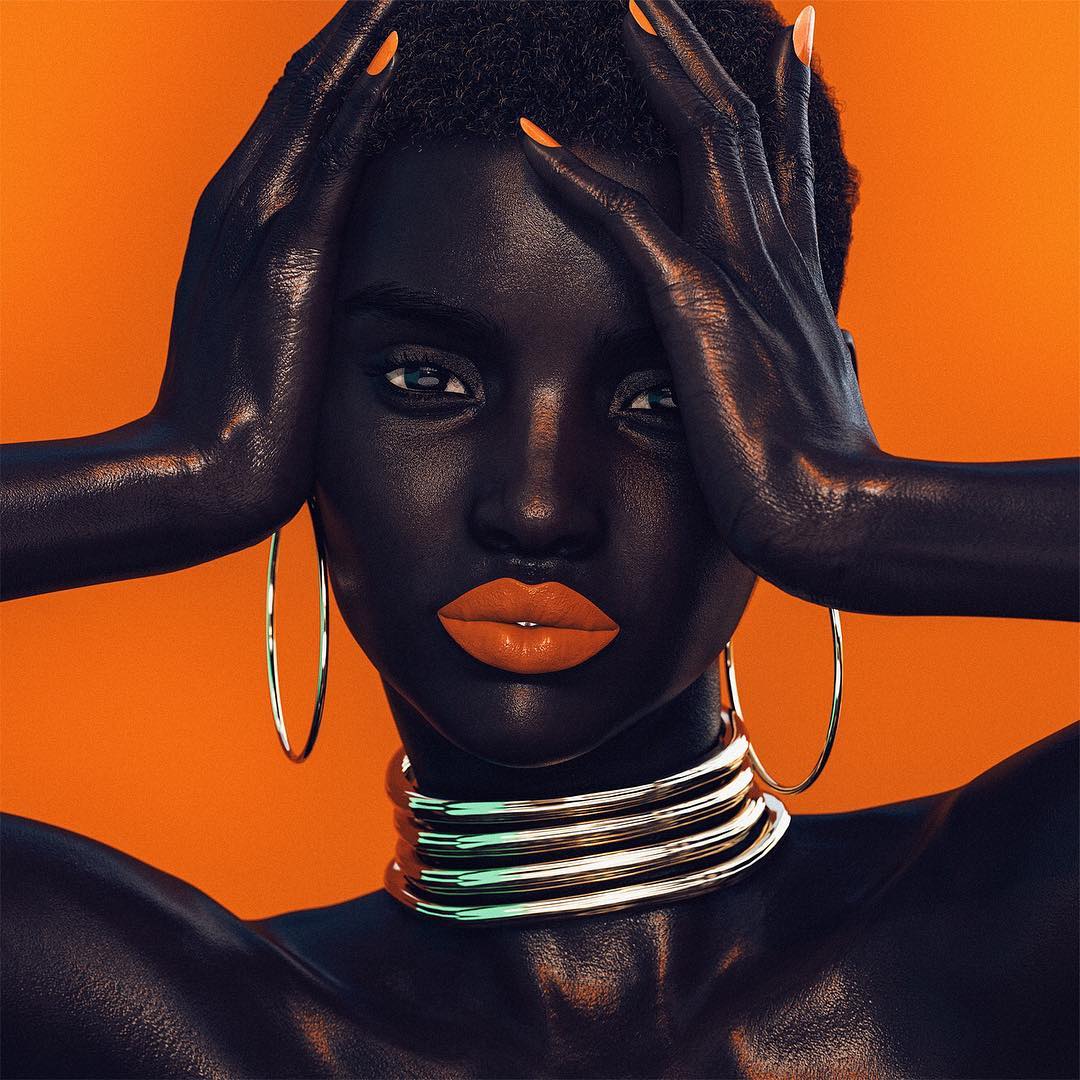 ---
The world of fashion is always looking ahead to the future for the latest innovations and ideas. However, models could now be at risk of being rendered redundant, thanks to a creation by celebrity photographer Cameron-James Wilson, reported The Independent.

Wilson has created a digital persona called Shudu Gram, which he regards as the "world's first digital supermodel." Shudu has acquired 40,500 followers on Instagram, ever since her account was first created in April last year.




However, it was only recently that Wilson revealed that Shudu is computer-generated, with her followers under the impression that she was a real person. Superstar singer Rihanna's cosmetics company Fenty Beauty even shared a photo of Shudu on their Instagram account that shows her wearing a shade of the makeup line's lipstick.

Wilson is a 28-year-old British photographer based in London. He's spent the last years working within the fashion sector and has made a name for himself as a beauty, fashion and celebrity photographer. The successful photographer taught himself how to create three-dimensional art online, which is how Shudu was conceived.




While Wilson's beautiful creation undoubtedly showcases his talent, some have questioned the ethics of designing a digital model with darker skin, as opposed to photographing a black model in real life.

"A white photographer figured out a way to profit off of black women without ever having to pay one," one person wrote on Twitter. "Now please, tell me how our economic system is in no way built on and quite frankly reliant on racism and misogyny."




Another user remarked, "This is problematic. Instead of hiring a black model, the photographer created one," while one said, "Is it that hard to pay black women? Also shows how much dark skin is still being exoticised by the media."

Wilson has also pictured Shudu posing alongside a real-life male model, Nfon Obong. "I get many comments saying that her beauty is 'rare' but she represents and is inspired by a whole continent of beautiful women," Wilson explained to Isiuwa Igodan. "To me she's special, yes, but as are millions of real-life African men and women. She's a fantasy trying to break through into reality and I have plans to help her do so."

Have something to add to the story? Share it in the comments below.
COMMENTS (4)
Comments are moderated and generally will be posted if they are on-topic and not abusive.
For more information, please see our Comments FAQ