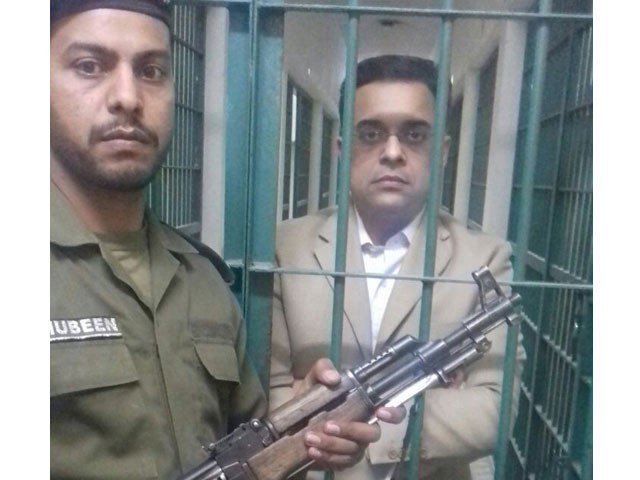 ---
Commenting on the resolution passed in the Punjab Assembly against the National Accountability Bureau (NAB), the Chief Justice of Pakistan (CJP) Mian Saqib Nisar remarked to the Chief Secretary of the Punjab Zahid Syed whether their political 'masters' will now pass a resolution against the Supreme Court (SC) as well.

According to Express News, the hearing of corruption allegations against the Ashiyana Housing scheme took place on Saturday at the SC's Lahore Registry. Director General (DG) of Lahore Development Authority (LDA) Zahid Akhtar Zaman also appeared before the court.

CJP questioned DG LDA on the process of entering into contracts with private companies for law and developments works since the LDA is to work for them. To which Zaman replied saying that according to the laws, LDA was in partnership with six companies.

Ahad Cheema's arrest: Punjab Assembly condemns NAB's 'illegal, immoral' acts

The CJP then summoned details of the owners, shareholders of all six companies. Upon being asked who the DG was when these contracts were made, Zaman replied saying it was Ahad Cheema, who is currently arrested by NAB officials and is the Chief Executive Officer (CEO) of Quaid-e-Azam Power Plant.

The CJP then turned to the chief secretary and asked of Ahad Cheema's income and incentives, to which the secretary replied that DMG officers earn 1,00,000 and Cheema earned 15,000,000. At this, the CJP summoned details of Cheema's service profile, salary, perks and incentives.

The CJP then asked on what basis the resolution against NAB was passed in the assembly, adding that such a resolution will be passed against the top court also?

"Political masters and bosses are capable of it," he said adding that the NAB should also be clear if they can't harass anyone even though officers aren't allowed to go on strike, harassment is unacceptable.

Last week, the Punjab Assembly adopted a resolution, condemning the National Accountability Bureau (NAB) for "harassing and humiliating" government officials and engaging in their character assassination by advertising their arrests in the media before presenting them in courts.

Ashiyana Housing Scheme contractor Shahid Shafiq not tortured, reveal medical reports

Provincial legislators from the ruling Pakistan Muslim League-Nawaz (PML-N) took benefit of the absence of the opposition legislators in the house and got it passed with majority vote.

Punjab Law Minister Rana Sanaullah read the resolution that called such acts of NAB as 'illegal and immoral' and demanded that 'all institutions including NAB' ensure respect for the Constitution, human rights, human dignity and moral values.