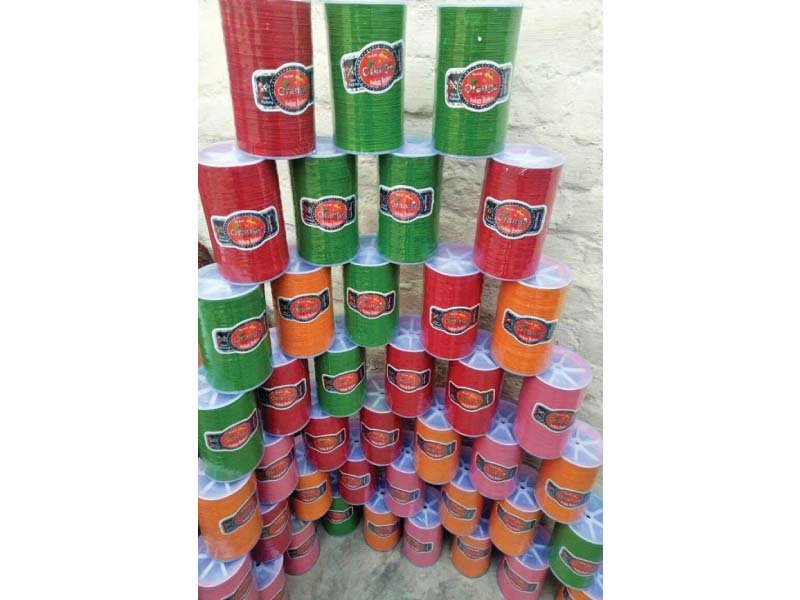 ---
ISLAMABAD: Even as the authorities in the twin cities of Rawalpindi and Islamabad give chase to those selling and flying kites, a section of lawmakers has also started demanding a ban on the traditional sport.

Pakistan Peoples' Party (PPP) Senator Taj Haider has urged legislators to launch a serious campaign to eliminate the activity.

Terming the traditional sport as a death-dealing activity, Haider reminded that it was the duty of the state to protect its citizen's by banning the sport altogether.

However, he added that sensitising the public on the dangers of the practice is perhaps the only way to completely eradicate it.

Without warning the public about associated issues, devising rules and laws will make little difference.

"Homicide Chapter of Pakistan Penal Code (PCC) must be used against kite and string manufacturers," stated Supreme Court lawyer Maqsood Buttar. He added that there is no alternative for human life and anti-kite flying laws should be implemented to respect that.

However, some believed that banning a recreational activity will only give rise to it and can have a negative effect.




MNA Tariq Mehmood said that other measures could be taken which would curtail injury instead. This, he explained, included building specific arenas for the sport which are located in areas where it cannot affect the public.

Noting that the activity was closely linked to the popular spring festival Basant and would continue despite the controversial opinions surrounding it, he said that bans would fail to stop kite flying.

"Imposing bans [in cities such as Lahore] has done little to stop it [kite flying], and people would continue to practice it until an out-of-the-box solution is found," Mehmood advised.

Authorities, though, say that the use of chemically and glass coated strings, metal wires, aerial-firing and traffic accidents of youngsters while catching the had made the sport controversial. Thus there was a need to at least regulate it.

Published in The Express Tribune, March 3rd, 2018. 
COMMENTS
Comments are moderated and generally will be posted if they are on-topic and not abusive.
For more information, please see our Comments FAQ