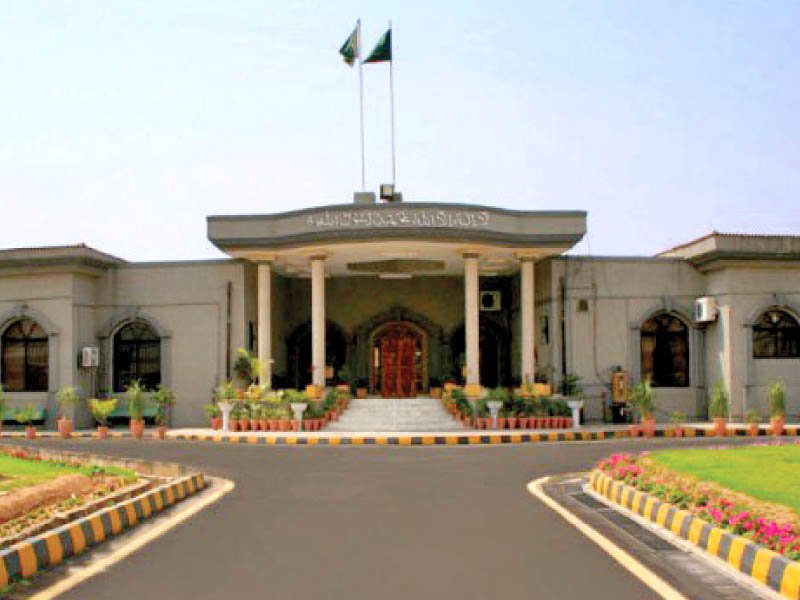 ---
ISLAMABAD: Eminent lawyer Akram Sheikh has recommended that declaration of faith with regard to finality of prophethood be made necessary for candidates for civil services exams, adding that such a requirement is already a prerequisite for induction into the military service in Pakistan.

"Every Muslim has to sign a declaration that he believes in the absolute finality of the prophethood in order to obtain passport and CNIC. Inserting such a requirement for the civil services candidates may be effective in bringing about administrative changes at the grassroots level," Sheikh said on Friday.

Election Act case: IHC summons travel records of 6,000 'Ahmadis'

He was presenting his views before the Islamabad High Court judge Shaukat Aziz Siddiqui as an amicus curiae in the case pertaining to the controversy regarding changes in the Khatm-e-Nabuwat clause in the Election Act, 2017.

"Such a requirement [to declare ones faith] is not entirely alien to our state institutions, as it is already a prerequisite for induction into the military service in Pakistan," the constitutional expert said.

When asked if acquiring knowledge about personal faith of citizens can be termed as infringement to any fundamental right guaranteed by the Constitution, Sheikh said filters and checks may be misused.

"With this note of caution, and with the intent to protect minorities, such data could be collected by making 'declarations' necessary," he said.

Sheikh said the measures are rooted inter alia in Article 36, which mandates protection of minorities stating: "State shall safeguard the legitimate rights and interests of minorities, including their due representation in the Federal and Provincial services."

He said a citizen belonging to a minority is already entitled to adequate protection under the law and the Constitution, which are represented with white colour on 1/4th of the National Flag.

Asked if any citizen belonging to minorities can be allowed to take cover of majority religion and after taking all the benefits declare his real status of non-Muslim, he said neither a member of a majority group nor a member of a minority group can change sides to avail benefits. He said such tactic is tantamount to a plain fraud and is liable to be visited with penalties provided under the law.

He said the Qadianis, Ahmadis and Lahori group are admittedly a distinct and separate religious minority, having been declared as such by the second constitutional amendment, followed by corresponding changes brought about in the law.

PML-N's Capt Safdar seeks ban on hiring Ahmadis in military and judiciary

Deputy Attorney General (DAG) Arshad Mehmood Kayani also told the court that data of recently concluded census was being complied and likely to be finalised by end of April 2018. However, data of Census 1998, he said, showed that the population of Ahmedis in the country is 286,212.

Justice Siddiqui noted that the figure did not correspond with the data earlier provided by the National Database Registration Authority (NADRA). NADRA informed the court that just over 167,000 Ahmadis were registered in Pakistan and 10,205 had changed their religious status from Muslim to Admadi.

The court is hearing the petition of Mulana Allah Wasaya on day-to-day basis. Wasaya through his counsel said the Elections Act, 2017 relating to provisions/declaration/oaths is against Article 8 and 227 of the Constitution and has resulted into serious law and order situation throughout the country.

Several amicus curiae have so far responded to certain questions outlined by Justice Siddiqui. Now, the court has asked Dr Babar Awan and Dr Aslam Khaki to assist the court in the matter on March 5.