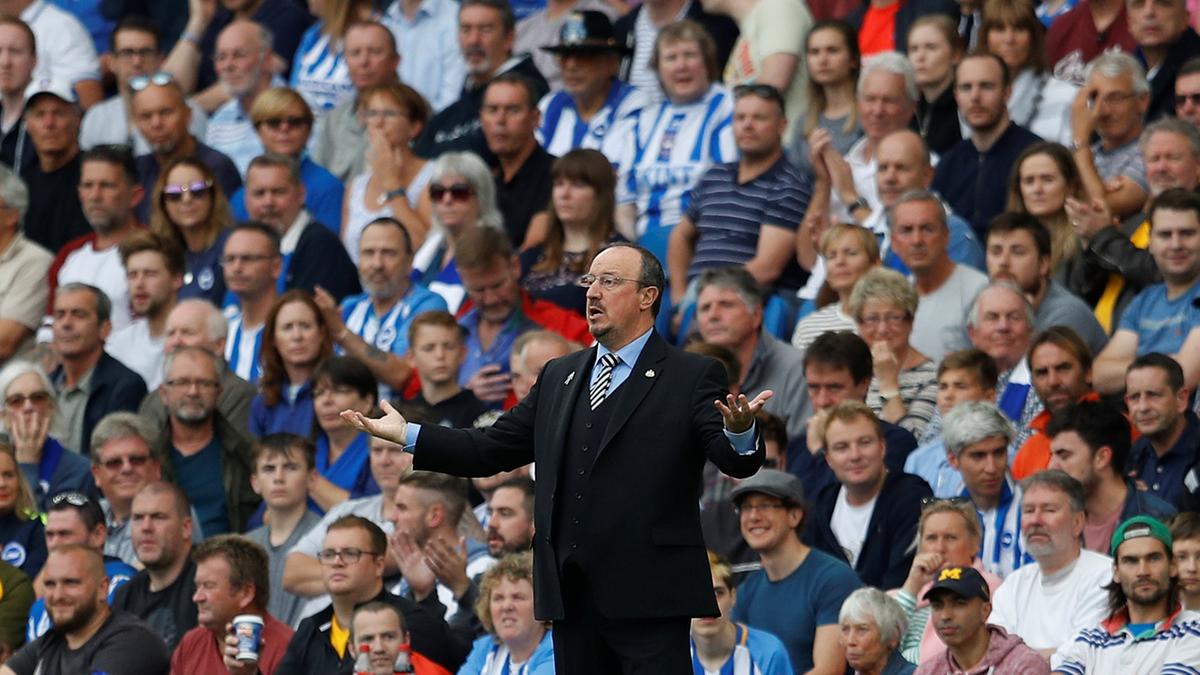 ---
LIVERPOOL/ LONDON: Liverpool's free-scoring form faces a challenge as their former manager Rafa Benitez returns to Anfield with Newcastle in the Premier League on Saturday.

Optimism is high for Jurgen Klopp's side, who climbed briefly into second place after beating West Ham 4-1 last Saturday, before Manchester United moved back above them with victory over Chelsea a day later.

The latest win at Anfield offered another example of the thrilling football that Liverpool have played under Klopp this season, scoring 103 goals in 40 games in all competitions.

Of those goals, 66 have been shared between the formidable front three of Mohamed Salah, Roberto Firmino and Sadio Mane.

Liverpool should know that former boss Benitez knows how to set up a team to frustrate opponents. Liverpool must be wary of falling into the trap that caught them when they suffered their most recent defeat, 1-0 at Swansea on January 22.

That night, Swansea manager Carlos Carvalhal suggested that Liverpool were like a Formula One car stuck in a rush-hour traffic jam, referring to the way his players had worked to stop Salah, Firmino and Sane.

Klopp's side have scored 18 goals in six games since then, but both the manager and his players are aware that Newcastle could prove awkward.

"It is a very, very important game for everyone and I think everyone is looking forward to the match," said Liverpool midfielder Emre Can said. "I think we have a good basis now for the end of the season. We are third in the Premier League, we are still in the Champions League and I think we are in a very good position. Each game is like a final. We have to look from each game to each game and now on Saturday it will really be a very tough game against Newcastle."

Meanwhile, Benitez is still revered by Liverpool fans after leading the club to Champions League and FA Cup success during a six-year reign.

The Spaniard retains a family base in the area, but hopes to remain out of the limelight as the Tyneside club aim to end to halt their own 24-year winless streak in the league at Anfield and their hosts' unbeaten Premier League home record this season.

Newcastle earned a 2-2 draw on Benitez's most recent Anfield visit almost two years ago, and he said: "It's not about me, or the managers, it's what happens out on the pitch. I loved it at Liverpool and will always have fond memories of my time there, but I am manager of Newcastle United now and we'll go there to try to claim three points."

Man City cruise past Arsenal again

Manchester City piled more misery on beleaguered Arsenal manager Arsene Wenger with a 3-0 humbling of the Gunners on Thursday to open up a 16-point lead at the top of the Premier League.

Four days on from crumbling meekly to a 3-0 defeat as City won their first silverware of the Pep Guardiola era in the League Cup final, Arsenal disintegrated once more as the visitors scored three times in the opening 33 minutes in front of a sparse crowd at the Emirates.

Bernardo Silva, David Silva and Leroy Sane were on target to inflict a third straight defeat on Arsenal and leave them 10 points adrift of the Premier League top four in sixth place.

And a night to forget for Arsenal was complete when £56 million ($79 million) club record signing Pierre-Emerick Aubameyang saw his second-half penalty saved by Ederson.

By contrast, City's cruise towards the title continues unabated despite again not needing to hit the heights of their displays earlier in the campaign to up the pressure on Wenger's position once more.
COMMENTS
Comments are moderated and generally will be posted if they are on-topic and not abusive.
For more information, please see our Comments FAQ