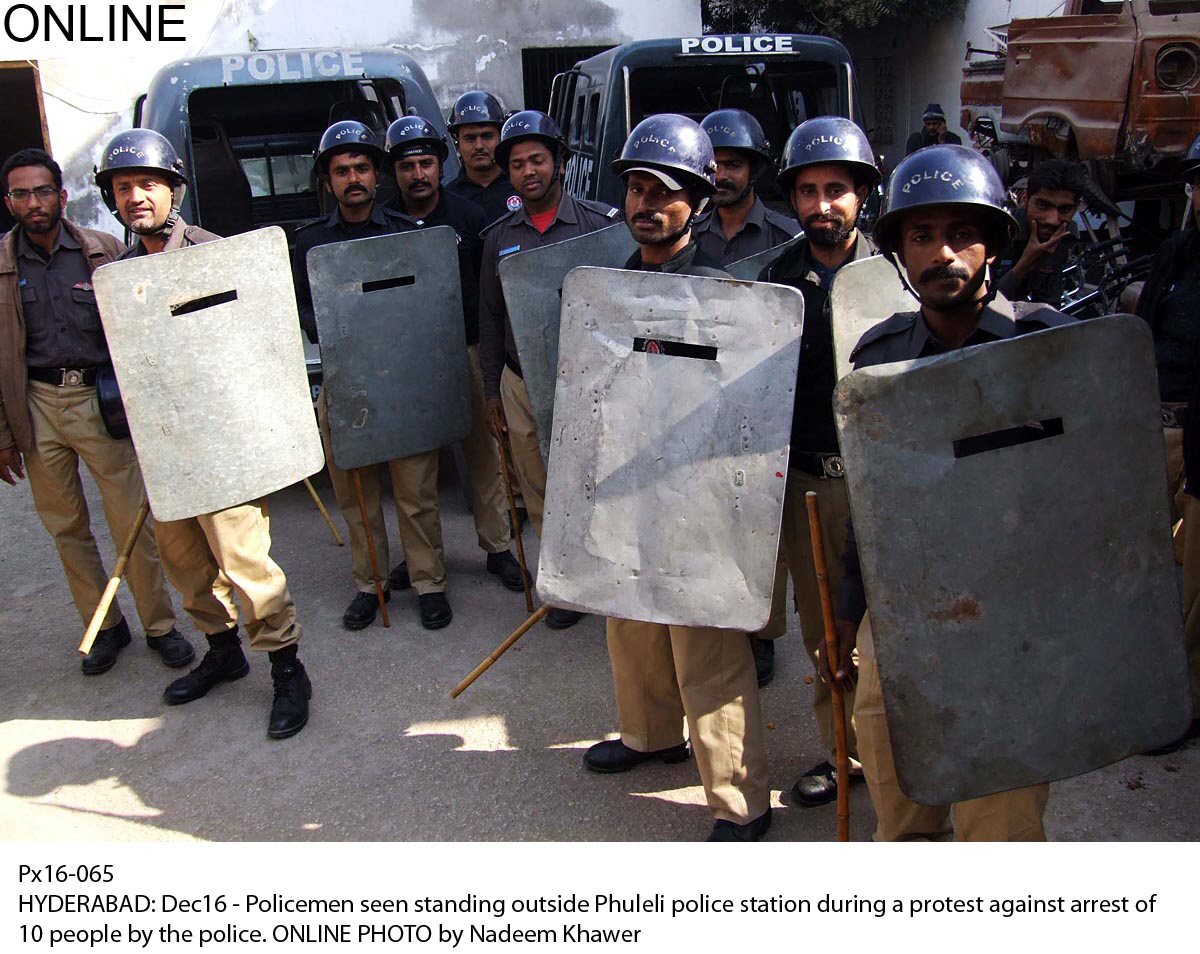 ---
A timely operation conducted by security forces in Hyderabad on Friday morning prevented a major terror attack as three bombs and a huge cache of explosive materials was recovered, Express News reported.

Police forces raided a house near Hatri bypass after receiving intelligence reports, arresting five men belonging to a banned outfit. The men were later shifted to an unknown location for interrogation.

Four FC men martyred in Quetta suicide bombing

According to sources, the suspects had planned an attack on Friday.

Last month the Hyderabad police recovered materials used in preparing improvised explosive devices (IED) during a raid in the late hours of Monday at a residential unit in Qasimabad.

According to the police, the material allegedly belonged to a group which was involved in an IED explosion on Qasimabad Road, which killed a man, on January 29.

The bomb disposal squad's in-charge, Ramzan Panhwar, said that around 500gms of explosives, bullets, batteries, remote and wires were recovered. According to him, a similar device was used in the explosion on December, 2016, outside the Sindh Agriculture University which targeted the Rangers. A shadowy group, Sindhu Desh Liberation Army, was blamed for that incident which left a Rangers personnel, injured along with a civilian.

Two policemen martyred as DSP's car comes under attack in Quetta

A police source said that two suspects, Murtaza Abro and Muzafar Nagraj, had been arrested after the January 29 explosion in Hyderabad. During the interrogation, the two suspects reportedly disclosed to the police the identities of their alleged accomplices and their whereabouts after which a raid was conducted at a bungalow in Abdullah Villas Monday night.

The house belonged to an employee, Azizullah Magsi, of Lakhra Power House. He had rented the upper floor of his house to two individuals, Mazhar Panhwar and Salman, whom the police suspect to be associates of Abro and Nagraj. According to the police, Mazhar and Salman were not present at the place at the time of the raid.