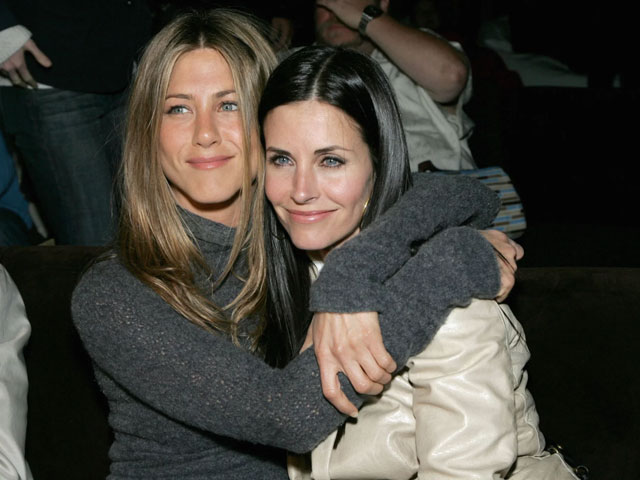 ---
Now, we've all been there. Let's face it…who hasn't had their fair share of heartache, be it on account of unrequited crush, the death of a loved one or that job you really wanted but could not get.

In such times of need, one cannot help but crumble in the arms of their family or friends. These are the people who help you through, without complaining about shouldering the burden even once.

Jennifer Aniston and Justin Theroux split

Same is the case with Hollywood A-lister Jennifer Aniston, who may not be as lucky in love but thanks her stars for being blessed with the best of friends.

Just last week, Aniston and her husband of two years Justin Theroux announced that they have decided to part ways. But thankfully, the Bounty Hunter starlet isn't going through the split alone.




A source close to her told People that her friends are helping her out big time. "Her close friends knew about the split for several weeks before the announcement," the source said.

For instance, Aniston celebrated her birthday on February 11 at her Friends co-star Courteney Cox's house, right before she and Theroux announced their divorce. He was noticeably absent, but Aniston celebrated the day by having friends over, and the source said, "Spending time at Courteney's always makes her happy."

Amid divorces, Jennifer Aniston and Brad Pitt reunion still very unlikely

The source also told the magazine that Aniston likes to host her friends and organise their get-togethers but now, as she is hurting and needs the support, the roles have been reversed. "She has a huge group of girlfriends who make sure she isn't alone," the source added. "[Aniston] truly has the best of friends. They are real friends that she has had for many years and they always support each other."

Aniston and Theroux announced their split earlier with a statement, saying "This decision was mutual and lovingly made at the end of last year. We are two best friends who have decided to part ways as a couple, but look forward to continuing our cherished friendship." The couple also said they're determined to maintain the respect they have for on another.

Have something to add to the story? Share it in the comments below.