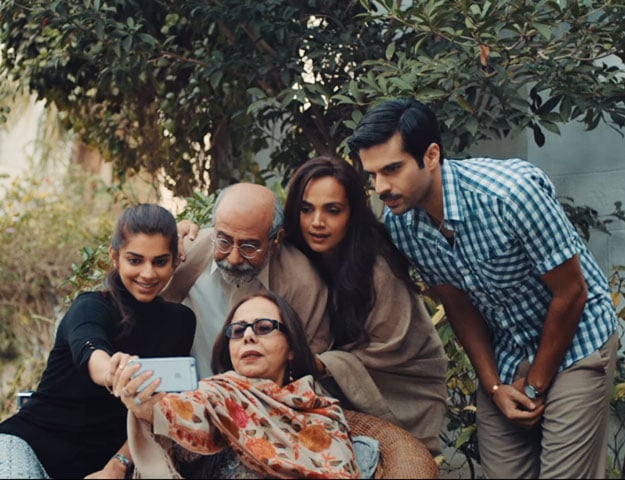 ---
Sanam Saeed and Aamina Sheikh's starrer, Cake The Film just released it's first song from the film and it's sure to give you goosebumps.

Titled Meri Dunya, the song expresses utmost love for a loved one. It talks about the sacrifices and willingness to go the extra mile for the special person in your life - which is not limited to a romantic relationship.


Composed and sung by The Sketches, Meri Dunya makes for a perfect layer of cake - something that the movie's cast is constantly trying to convey.

A mix of sugar, spice and everything nice - much like the Powerpuff Girls - Cake is a story about a dysfunctional family focusing on the sisters, Zara and Zareen.

Talking about the movie, the director Asim Abbasi previously revealed to The Express Tribune. "It's about two sisters, one of whom lives abroad and the other is left behind here. It showcases their conflicts in dealing with their relationships and parents," he said.


"The story is something we all can relate to in some way. We have seen globalisation, children moving away and the rivalry between siblings. It's a story about love, loss and life and death – all the things that we are familiar with."

Cake The Film is slated to release on March 30, 2018.

Have something to add to the story? Share in the comments below.