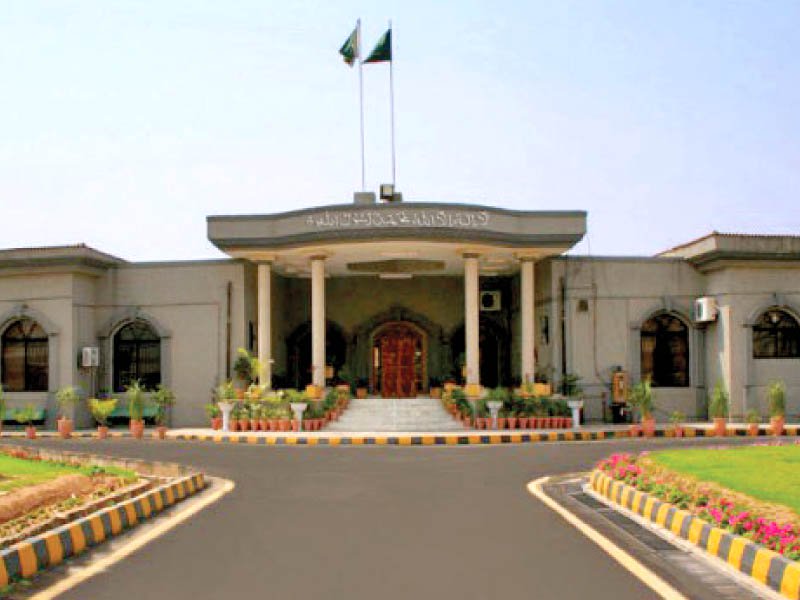 ---
ISLAMABAD: The Islamabad High Court directed on Thursday a deputy attorney general (DAG) to provide details of the 2017 census with a break-up of Muslims, non-Muslims, and Ahmadis.

Justice Shaukat Aziz Siddiqui also directed the legal counsel for PEMRA to provide details on the Muslim Television Ahmadiyya International TV channel. The counsel said that it is satellite and web-based channel and is not registered in Pakistan, adding that the channel is operated from the United Kingdom.

Blasphemy: Three Ahmadis awarded death penalty

Meanwhile, Mufti Muhammad Hussain Khalilkhel assisted the court as amicus curiae. Khalilkhel claimed that the Caliph Umar (RA) prescribed a code for Muslims and non-Muslims living in Madina so that they may be identified. He said that it is unethical and unacceptable for a non-Muslim to pretend to be a Muslim.

Earlier, amicus curiae including University of Punjab Institute of Islamic Studies Professor Dr Hafiz Hassan Madni, Ex Council of Islamic Ideology (CII) member Dr Mohsin Naqvi, and current CII member Dr Sahibzada Sajidur Rehman have assisted the court in this regard.

On Friday (today), senior lawyer Akram Sheikh will assist the court.

Justice Siddiqui had appointed the religious scholars to assist in a case pertaining to the controversy regarding the Khatm-e-Nabuwat clause in the Election Act, 2017.

The court had directed them to assist in determining if it is a violation of fundamental rights to ask a citizen about his religion and religious ideology.

The questions being asked include — whether an Islamic state could introduce such a law on the basis of which a non-Muslim directly or indirectly could be considered and identified as a Muslim; and whether in an Islamic state non-Muslims could be permitted to present themselves as Muslims; if a non-Muslim conceals his identity and introduces himself as Muslim, would it come under the definition of fraud with the state.

If the answers to the questions are in the affirmative, the order read, then what is the responsibility of the state.

PML-N's Capt Safdar seeks ban on hiring Ahmadis in military and judiciary

The court is hearing the petition of Maulana Allah Wasaya on a day-to-day basis wherein he through his counsel Hafiz Arafat stated that the Elections Act, 2017 is against Article 8 and 227 of the Constitution and has resulted in a serious law and order situation throughout the country.

Among several prayers, he has prayed the court to direct federation to immediately take all necessary measures for revival of all provisions relating to Ahmadis which were in existence prior to the promulgation of the Elections Act, 2017.

Earlier, NADRA had informed the court that just over 167,000 Ahmadis were registered in Pakistan and 10,205 people have changed their religious status from Muslim to Ahmadi.

Subsequently, the court directed the Federal Investigation Agency (FIA) to submit the travel histories of 6,001 people who changed their religious status from Muslim to Ahmadi.

The court will resume hearings on Friday.
COMMENTS (4)
Comments are moderated and generally will be posted if they are on-topic and not abusive.
For more information, please see our Comments FAQ