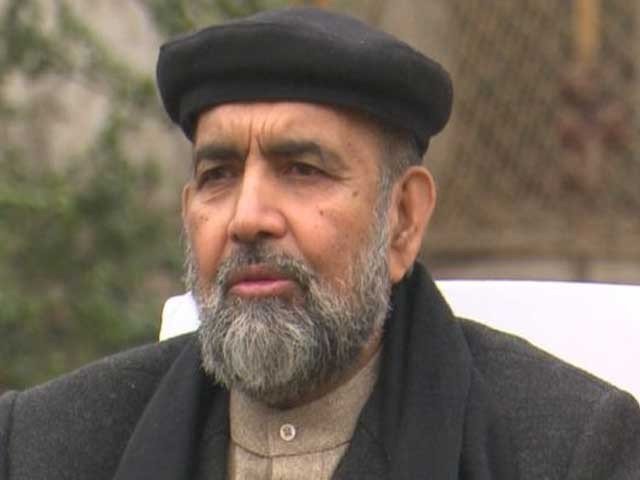 ---
ISLAMABAD: Members of the Council of Islamic Ideology (CII) on Thursday expressed serious concerns over the CCI chairman's reluctance to take a clear stance on the public hanging of child kidnappers and murderers.

The council, whose nine members will finish their tenure on March 5, has been reluctant to adopt a stance on the public hanging of a person convicted on charges of kidnapping and murdering a child aged 14 or below.

Also, the CCI is yet to publish its report on a bill titled 'Child Marriage Restraint Bill', which has been pending for the last two months.

It is feared that the council will further delay publishing its reports on several bills owing to the completion of tenure of its nine members who attended a farewell yesterday.

During the meeting, some of the board members urged CII Chairman Dr Qibla Ayaz to put an end to the confusion over the public hanging of child kidnappers and murderers by categorically approving or denying this practice.

Senators suggest rationality on public hanging

CCI member Dr Samia Raheel Qazi stated that the chairman's vague stance on the public hanging matter had caused further confusion. Another council member, Mufti Abdullah, said it was the need of the hour to put an end to this confusion.

But the CCI chairman, along with council member Dr Sajid-ur-Rehman, maintained that the council had already shared its point of view through a handout. They stressed that it was useless to restart the debate.

The CII chairman, in a press conference held last month, had advised against introducing in the law an amendment seeking public hanging for child kidnappers. The media persons had kept on asking the CII chief for a more detailed opinion on public hanging of such culprits as demanded by a section of society in the wake of incidents of abduction, rape and murder of minor children particularly in Kasur. However, Ayaz had desisted from delving into details.

In Thursday's meeting, Dr Samia Raheel Qazi claimed that women who cover their faces were being removed from the electoral rolls.

She said the voters' lists were accessible to everyone on the election commission's website and therefore they could be misused against women.  On this, the CCI chief said he would look into the matter.

The meeting later agreed upon to recommend a uniform marriage registration pro forma instead of the existing ones.