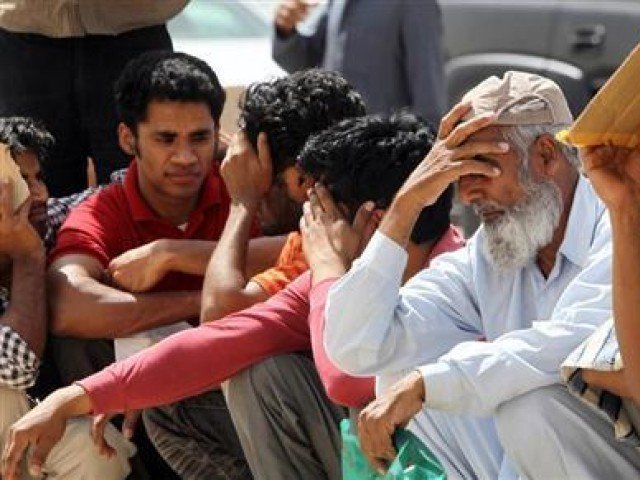 ---
ISLAMABAD: Saudi Minister for Labour and Social Development Ali bin Nasir Alafees has assured that matters related to outstanding salaries and other payments of the repatriated Pakistani workers will soon be resolved. This was said by Federal Minister for Overseas Pakistanis and Human Resource Development Saddaruddin Rashdi as he arrived back from Saudi Arabia on Thursday.

During his four-day official visit, Rashdi said he held meetings with Alafees in Jeddah and discussed the payment process of outstanding salaries and end service benefits of the repatriated Pakistani workers, including enhancement of the manpower quota for Pakistan, accreditation of Pakistani technical institutes, and workplace safety assurances.

"The government has been gearing up efforts for recovery of the outstanding salaries and end service benefits of Pakistani workers repatriated from Saudi Arabia," he added.

Ministry claims only 3,349 Pakistanis repatriated from KSA

Rashdi said the Saudi labour minister had assured him of early resolution of the issues discussed in the meetings and that other countries were also pressing Saudi Arabia for resolution of the similar issued being faced by their citizens.

It is pertinent to mention here that thousands of workers from Pakistan, India, Bangladesh, and a number of other states were deprived of their jobs as well as salaries and end service benefits, after four renowned companies, Saudi Binladin, Oger, Saad Trading, and Redico, were declared in default.

Saudi Binladin had paid all dues to the retrenched workers, while court cases against the remaining three companies are sub judice as informed by the embassy.

'Worse than hell': Indian migrants recall Saudi nightmare

The Pakistan Embassy further informed that the labour department had deputed a lawyer to plead the cases of the repatriated workers. Besides, an embassy representative also attends the court hearings in order to pursue the cases. It was informed that a lower court had decided the case in favour of the workers and awarded fine of Saudi Riyals 3.9 million to Saad, but the company management filed an appeal in a high court against the judgement, which is pending adjudication.

The federal minister on Thursday said his ministry along with the Overseas Pakistanis Foundation (OPF) had been vigorously pursuing the matter of recovering the outstanding salaries and end service benefits from the defaulted Saudi companies and in this connection the Pakistan embassy and the consulate general in Jeddah had been directed to ensure proper pursuance in the court of law in addition to the efforts being made by the diplomatic channel for early resolution of the cases.
COMMENTS
Comments are moderated and generally will be posted if they are on-topic and not abusive.
For more information, please see our Comments FAQ