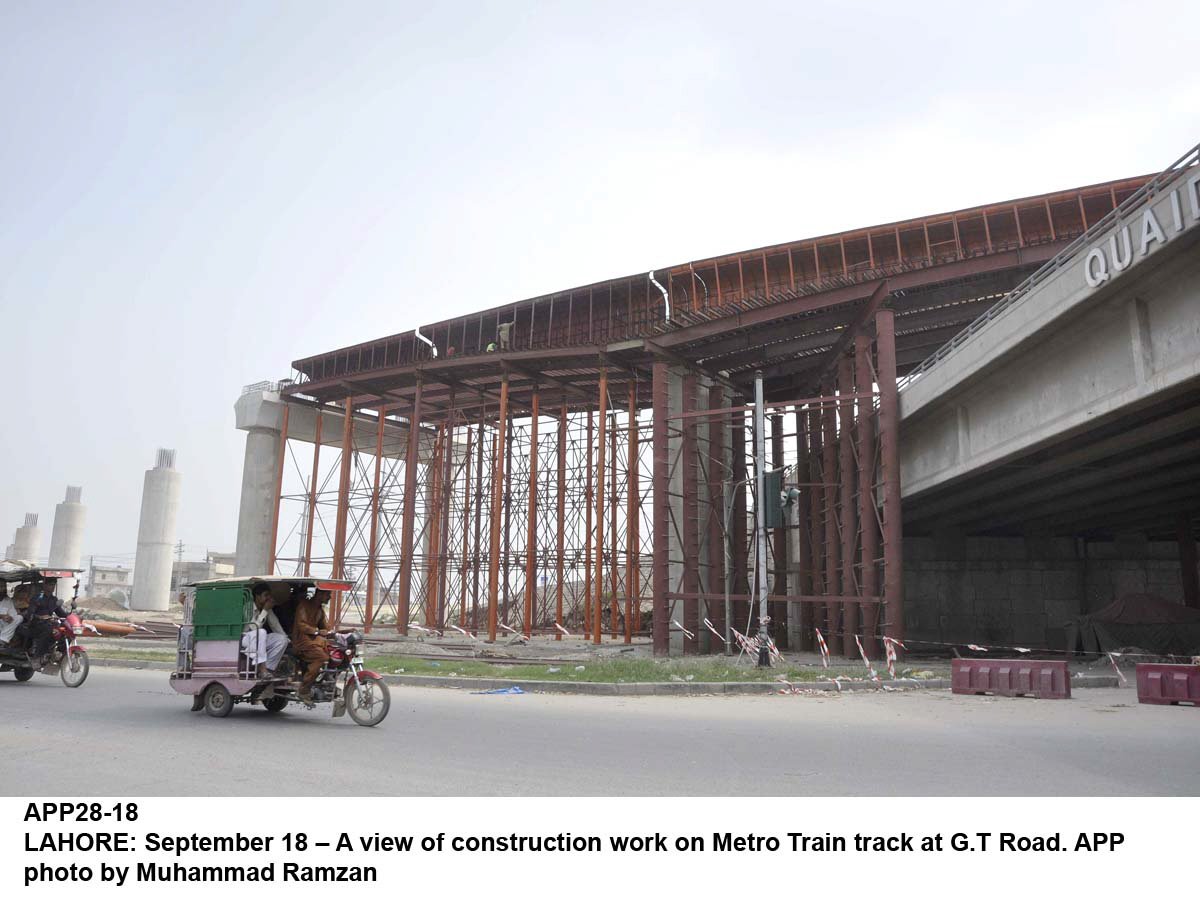 ---
LAHORE: Punjab government has decided to synchronise the Lahore Orange Line Metro Train (OLMT) stations' architectural design with heritage monuments along the metro train route on the Supreme Court of Pakistan's directions.

After inspecting the pace of development work on Thursday, Punjab Chief Minister's Adviser and the OLMT Steering Committee Chairperson Khawaja Ahmad Hassaan revealed that the Shailimar Station had been aligned the historic architecture of Shalimar Gardens.

He added a special white marble structure will be built at the entrance of the Shalimar Station that will synchronise the modern metro train station building with historic architecture of the famous Shalimar Gardens. He said special motif and floral patterns will also be created on walls and floors of the station.

He maintained small arches and windows will also be constructed to inline the architecture with historic construction, while horticulture works will also be carried out on the pattern of historic gardens near the metro station.

Published in The Express Tribune, March 2nd, 2018.