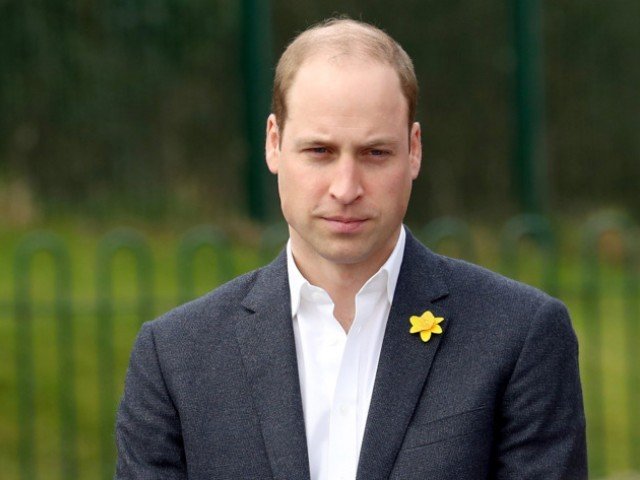 ---
LONDON:

Prince William will be the first senior British royal to make an official visit to Israel and the Palestinian Territories, Kensington Palace announced on Thursday, as part of a tour which will also take in Jordan.

The visit this summer by the second in line to the throne "is at the request of Her Majesty's government and has been welcomed by the Israeli, Jordanian and Palestinian authorities", the palace said in a statement.

There have been no previous official visits by members of the British royal family to the Palestinian Territories.

Palestinian President Mahmud Abbas welcomed this summer's "important" visit.

"We look forward to contributing to strengthening the bonds of friendship between the two peoples," a statement from the Palestinian presidency on official news agency WAFA said.

William will be the first close relation of Queen Elizabeth II to make an official visit to Israel, following official trips made previously by the monarch's cousins the Duke of Kent and the Duke of Gloucester.

Saudi Crown Prince expected to visit U.S. March 19-22: source

Other foreign trips made by royals, such as attendance at funerals or weddings, are not made at the request of Britain's Foreign Office and are therefore not classed as official visits.

Israeli Prime Minister Benjamin Netanyahu said the British royal's trip would be "a historic visit" to his country.

Junior foreign minister Alistair Burt said the tour was an "important and unique opportunity to promote diplomatic and cultural ties in the region".

Jordan has received British royals multiple times, including a state visit by the Queen and her husband the Duke of Edinburgh in 1984 and numerous official visits by other members of the royal family.

William, officially the Duke of Cambridge, is the eldest son of Charles, the Prince of Wales, and the late Princess Diana.

He is second in line to the throne and last January announced he would give up his job as an air ambulance pilot to concentrate on his royal duties and spend more time with his family.
William and his wife Kate are expecting their third child in April and the family, with young Prince George and his sister Princess Charlotte already boosting the popularity of the British royals.
COMMENTS
Comments are moderated and generally will be posted if they are on-topic and not abusive.
For more information, please see our Comments FAQ