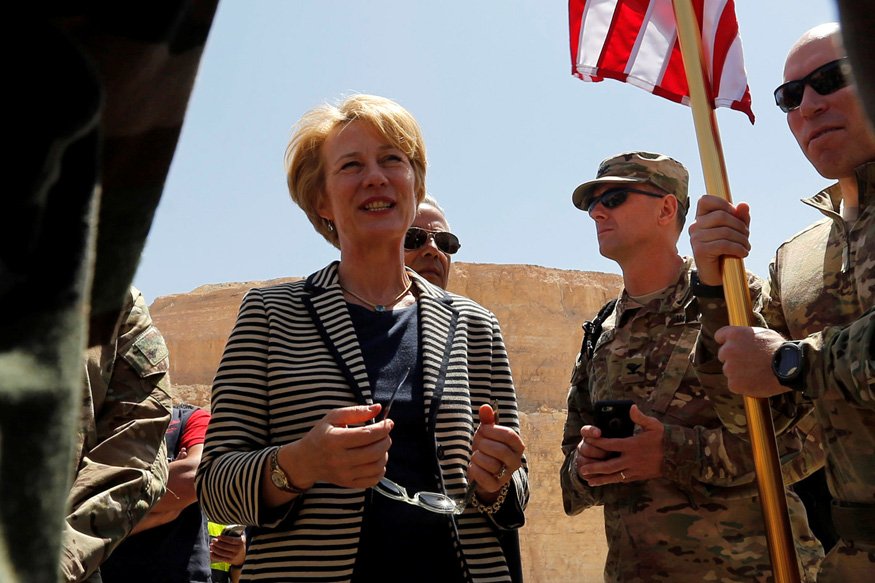 ---
A senior State Department official has gone on record to state that the United States was not thinking of cutting ties with Pakistan.

In an interview with Voice of America (VOA), Acting State Department South and Central Asia Assistant Secretary Alice Wells said the US considered Pakistan essential to cracking the Afghan imbroglio.


Pakistan, India need to sit and talk on border tensions: US State dept spokesperson


Wells, also the acting special representative for Afghanistan and Pakistan, said it should not be assumed that the US was considering cutting ties with Islamabad with regard to recent developments. "On the contrary, we are backing Pakistan against all militant groups."

When asked about a new strategy if ties frayed further, the US diplomat maintained that 'Pakistan was pivotal to stability in Afghanistan'.

Shedding light on the United States' South Asia strategy, she said it was premised on working with Pakistan to ensure the latter's interests were secured through talks.
COMMENTS (1)
Comments are moderated and generally will be posted if they are on-topic and not abusive.
For more information, please see our Comments FAQ