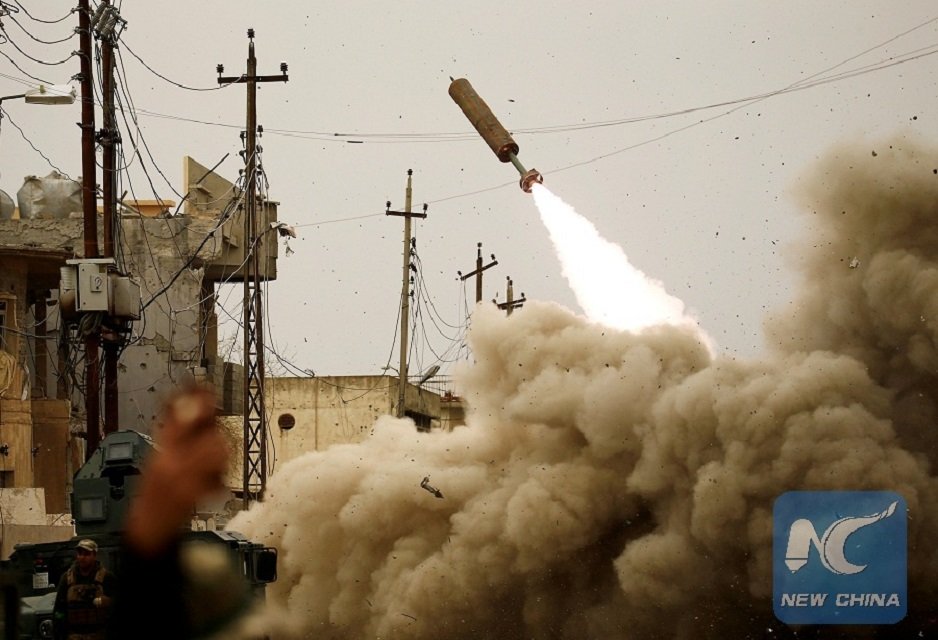 ---
SYDNEY: A man who supplied a radicalised teenager with a gun to shoot dead an Australian police employee made an Islamic State group salute as he was jailed for 44 years Thursday.

Raban Alou admitted obtaining and giving a handgun to 15-year-old Farhad Mohammad at a Sydney mosque in 2015.

The teenager then shot Curtis Cheng in the back of the head outside the New South Wales police headquarters.

Mohammad, who authorities at the time said was born in Iran of Iraqi and Kurdish background, was shot and killed in an exchange of fire with police special constables soon after.

One in four Iraqi children in poverty after war on Islamic State

Alou, 20, was sentenced to a maximum of 44 years behind bars, with a non-parole period of 33 years, at the NSW Supreme Court after pleading guilty to aiding, abetting, counselling or procuring a terrorist act.

The Australian Broadcasting Corporation said he gave an Islamic State salute - with one finger pointing skywards - and shouted "this is only the beginning" as he was led away.

In his sentencing remarks, Justice Peter Johnson said Alou had shown no remorse."The offender's response is devoid of basic humanity," he said, ABC reported.

"The offender was a very active planner and participant in this offence.

Islamic State stronghold in Afghanistan is a threat to regional peace, says Ahsan Iqbal

"Unless the offender had obtained the firearm and supplied it to Farhad Mohammad, this crime would not have been committed."

Canberra is concerned about the prospect of lone-wolf attacks by individuals inspired by groups such as Islamic State, and lifted its terror threat alert to high in 2014.

Since then, 85 people have been charged as a result of 36 counter-terrorism related operations around the country, police said earlier this month. At least 14 attacks have been prevented in the past few years, although several have taken place.