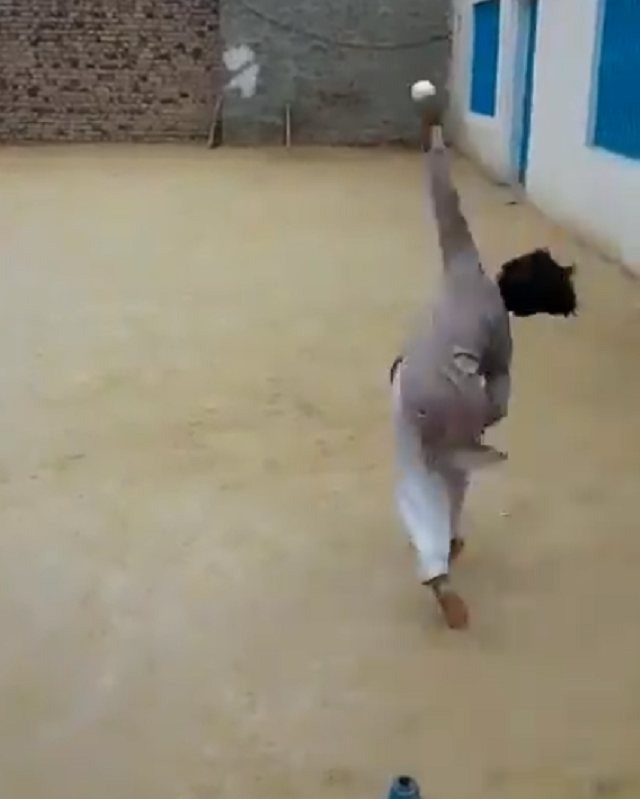 ---
Pakistan has a history of producing some of the most feared quicks on the planet.

The country boasts a never-ending production belt of fast-bowling stars and the gift that keeps on giving may continue to do so as a remarkably young talent has emerged on the scene.

Wasim Akram leaves Islamabad United

The young bowler has caught the eye of Pakistan's legendary Wasim Akram and ha an action that is distinctly similar to the left-arm pacer. A video of the young child bowling went viral on Thursday.


I just recieved this video and don't know about this brilliant kid, want to know your thoughts abt this terrific bowling. @wasimakramlive @shoaib100mph @iramizraja @SAfridiOfficial pic.twitter.com/8JPRQNHlfj

— Faizan Ramzan (@faizanramzank) February 27, 2018


Video of a young boy bowling at a single stump emerged and was quickly circulated around the Pakistan cricket community — with fans marvelling at his ability to bowl with such control, pace and swing at such a remarkably young age.

Older cricketers have role to play, says Wasim Akram

The video soon landed in front of Sultan of Swing Wasim Akram.


Where is this boy??? We have serious talent flowing through the veins of our nation and no platform for these kids to be discovered. It's time we do something about it #TheFutureOfCricketIsWithOurYouth https://t.co/ybzd5ASeTx

— Wasim Akram (@wasimakramlive) February 28, 2018


The champion left-armer, who claimed 414 Test wickets at an average of 23.62 and a further 502 ODI scalps, described the youngster as a "serious talent" and started the search for the unknown star.

This article originally appeared on Fox News