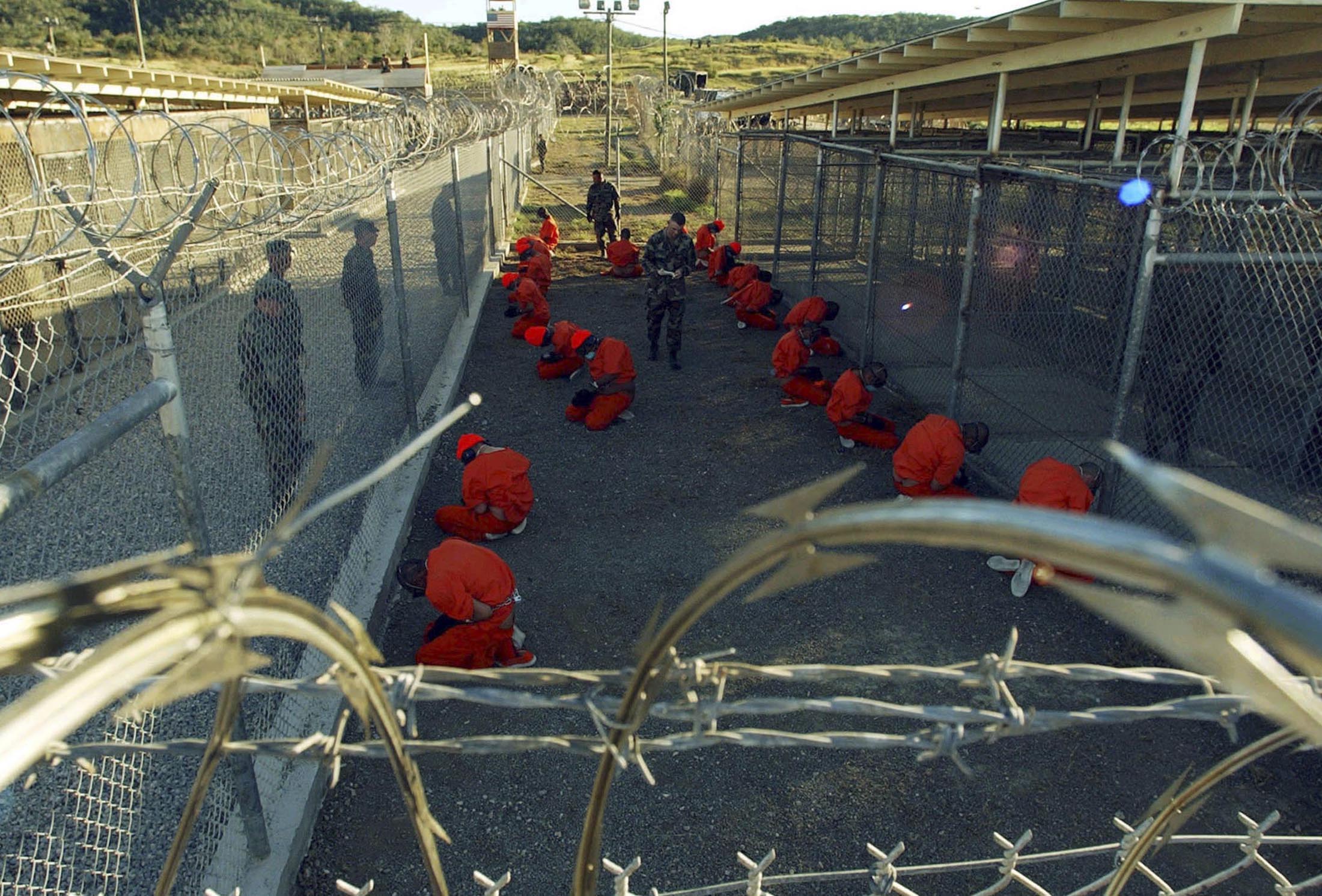 ---
GENEVA:
A Pakistani man held at the US-run Guantanamo Bay detention facility since 2006 should be released immediately and given a right to compensation, the UN Working Group on Arbitrary Detention said on Wednesday.
The detention of Ammar al Baluchi is arbitrary, breaches international human rights law and has no legal basis, according to a written opinion by the group of five independent experts, who report to the UN Human Rights Council.
Trump vows to keep Guantanamo Bay prison open
The United States has said al Baluchi's detention is lawful.
Al Baluchi, a Kuwait-born citizen of Pakistan also known as Abdul Aziz Ali, is the nephew and an alleged co-conspirator of Khalid Sheikh Mohammed, the accused mastermind of the Sept. 11, 2001, attacks.
"Mr al Baluchi has been subject to prolonged detention on discriminatory grounds and has not been afforded equality of arms in terms of having adequate facilities for the preparation of his defense under the same conditions as the prosecution," the experts said.
The US judicial system normally affords detainees the guarantees of due process and a fair trial, but he had been denied those rights, an act of discrimination based on his status as a foreign national and his religion, they said.
His detention contravened at least 13 articles of the Universal Declaration of Human Rights and International Covenant on Civil and Political Rights, the group added.
The five members of the group are José Antonio Guevara Bermúdez from Mexico, Elina Steinerte from Latvia, Leigh Toomey from Australia, Seong-Phil Hong from South Korea and Sètondji Roland Adjovi from Benin.
US military spokesperson Navy Commander Sarah Higgins reaffirmed the US view that it has the right to detain him, but declined for now to offer a broader rebuttal.
"The US government has the legal authority to detain al Baluchi. Until we have time to analyse the basis of their claim, we will delay further comment," Higgins told Reuters.
In December, another expert mandated by the UN Human Rights Council, the UN special rapporteur on torture Nils Melzer, said he had information that al Baluchi was still being tortured, years after Washington banned "enhanced interrogation techniques."
The Pentagon said at the time that the allegation was not true, and such claims had been investigated on several occasions, and no credible evidence had been found.
The prison, which was opened at the US military base at Guantanamo, Cuba by President George W. Bush to hold terrorism suspects captured overseas after the Sept. 11, 2001 attacks, came to symbolise harsh detention practices that opened the United States to international accusations of torture.
US torture continues at Gitmo, says UN expert
His successor Barack Obama reduced the inmate population at Guantanamo Bay to 41 from 242, but fell short of fulfilling his promise to close the jail.
President Donald Trump asked Congress last year for funds to upgrade the detention center, having said during his electoral campaign that he wanted to "load it up with some bad dudes."
The Working Group, which has previously expressed concerns about Guantanamo Bay to the US government, said its closure must remain a priority, adding that systematic imprisonment in violation of the rules of international law may constitute crimes against humanity.