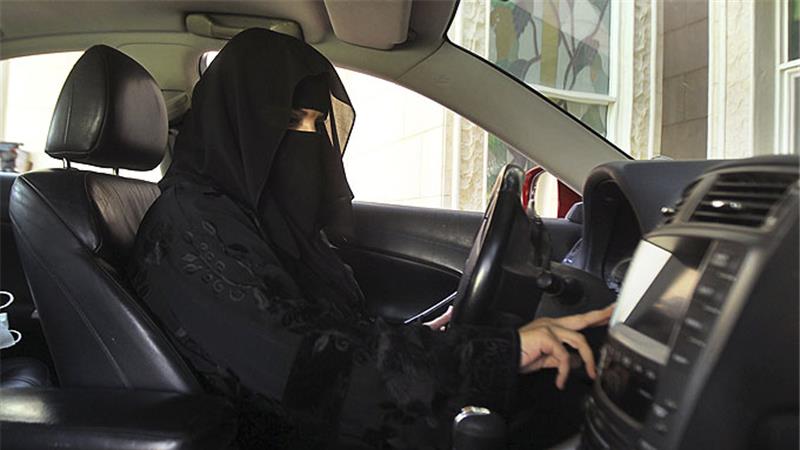 ---
WASHINGTON: Saudi Arabia is working to address deeper issues on the path to women's rights after allowing them to drive and attend soccer matches, one of the kingdom's top female officials said on Wednesday.

"These are things that are quick wins, we know we can do them, women in stadium, women driving, that's great, but women driving is not the end all, be all of women's rights," Princess Reema bint Bandar al-Saud told the Atlantic Council in Washington.

As part of a wide-ranging social and economic reform initiative in the face of fallen oil revenue, King Salman announced in September that Saudi women would be allowed to drive from June this year.

In historic move: Saudi Arabia allows women to drive

The kingdom, the world's only country where women cannot get behind the wheel, then tackled the male bastion of soccer, letting women into stadiums to watch matches for the first time in January.

Saud, a vice-president at the General Sports Authority of Saudi Arabia, said deeper issues are still being worked on including "a woman feeling safe in her home" and having any career path open to her in a traditionally male-dominated society.

"Those are things that will be more dynamic in moving the conversation for women's rights than just getting her driving," said Saud, who in 2016 became the first woman named to a senior post in the Authority, which is the equivalent of a ministry.

"Domestic violence is so critical. I promise you we really are working on it."

The Sports Authority is trying to get more Saudis exercising as part of efforts to build a healthier population.

Saudi women traditionally cover themselves from head-to-toe in black robes, known as abayas, but Saud said the attire will be no hindrance to women's exercise.

Women in Saudi Arabia to be allowed to drive from age 18

She said she knows of three companies making abayas for running and two more that have robes designed for cycling.

"Innovation will come. It has to come," she said.

"Guess what, I'm wearing trousers today," added the princess, also dressed in a sparkling silver shoes, purple, black and grey flowing sleeves, and with a blue scarf around her head.

The kingdom sent four women as "wild cards" to the 2016 Olympics but Saud told AFP on the sidelines of the Atlantic Council event that she will be happy when one gets to a future Olympics "on her own merit ... however long it takes."
COMMENTS
Comments are moderated and generally will be posted if they are on-topic and not abusive.
For more information, please see our Comments FAQ