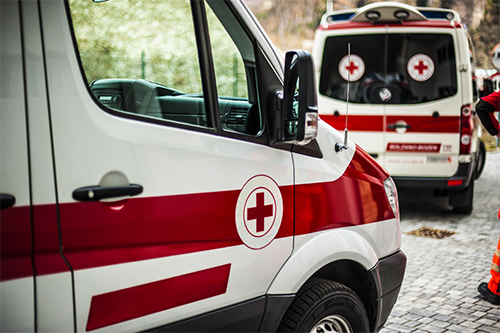 ---
The Japanese government has decided to provide four ambulances and financial assistance of Rs7.81 million to the Pakistan Red Crescent Society (PRCS).

PHC and UNICEF join hands for quality healthcare

Red Crescent is among the largest humanitarian organisations working across the country and the Japanese assistance will help enhance its outreach capacity and coverage to provide emergency assistance in the wake of unexpected calamities and emergencies.

Agreement for this project was signed on Wednesday between the Japanese Ambassador Takashi Kurai and PRCS Chairman Dr Saeed Elahi, at the residence of Ambassador in Islamabad. Islamabad Mayor Anser Aziz was also present.

Under the said agreement, the Japanese government will donate four ambulances to PRCS to operate in Islamabad and Rawalpindi. In addition to the ambulances, a grant of Rs7.81 million will be utilised for transportation cost of ambulances from Japan to Pakistan, their re-conditioning, installation of first aid equipment as well as training of PRCS staff in Islamabad.

'Mega projects to revolutionise healthcare in South Punjab'

While speaking at the occasion of agreement signing ceremony, Ambassador Kurai expressed his hope that the addition of four ambulances to the PRCS fleet will enable the organisation to even more quickly respond to emergencies and outreach the people who are in immediate need of first aid. "Japan will continue to support the people of Pakistan to improve their living standards," said Kurai.

Published in The Express Tribune, March 1st, 2018.