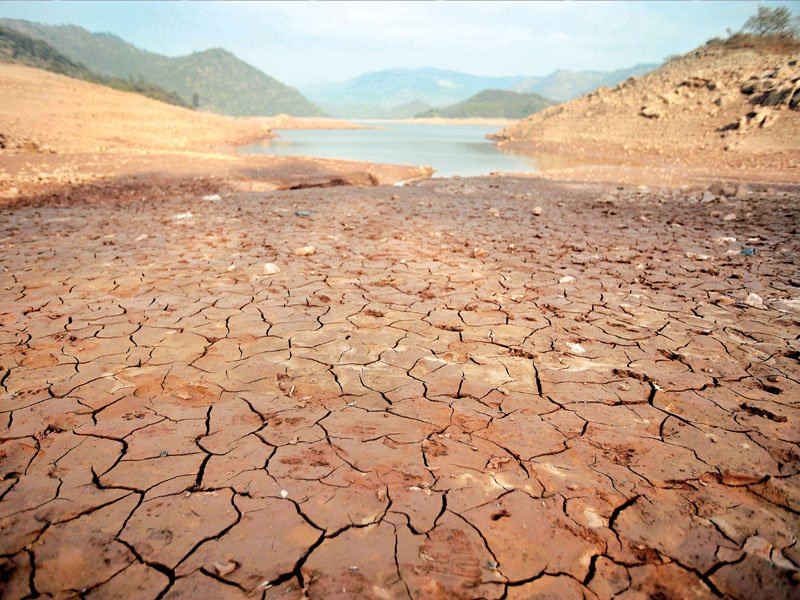 ---
LAHORE: Expressing concerns over depleting water reserves in Pakistan, environmental experts and researchers say mega cities like Lahore lack safe drinking water.

Water scarcity: Muslim countries feared to run dry by 2025

Speaking at a two-day capacity-building session for stakeholders on compliance to national and international environmental laws, Punjab Irrigation Research Institute Director Engineer Ghulam Zakir Hassan Sial said safe drinking water was not available to Lahore and groundwater was depleting at a rate of 2.5 feet every year. "If this rate continues, a time will come when there will be no safe water available for future generations of Lahore," he said.

The event was conducted by WWF-Pakistan under the project titled International Labour and Environmental Standards (ILES), Application in Pakistan's Small and Medium Enterprises (SMEs) at a local hotel in Lahore.

While speaking about Multi-lateral Environmental Agreements (MEAs) and effect of non-compliance of national environmental laws, Raffay Alam, an environmental lawyer, said the judiciary has played an important role in introducing environmental laws.

Shafqat Abbas from Ministry of Climate Change said textile and leather sectors represent the largest domain of the industrial base and play a key role in the country's economy and are also key contributors of carbon emissions in the country.

Environmental Protection Department (EPD) Punjab Director Projects Dr Javed Iqbal said Pakistan was a water-stressed country and is nearing the threshold of water scarcity. "Access to safe drinking water in rural and urban areas is declining and provision of potable water is a key issue that people face," he said. He said laws were already in place to tackle these issues but lack of acceptance from the public make it more difficult for regulatory bodies to properly implement environmental laws.

On the second day, Arjmand Qayyum Amjad trained the participants about Smart Environmental Management Practices (SEMPs) in the textile value chain, through three module sessions. He informed the audience about the main issues in SMEs, including cleaner production practices, energy efficiency, and chemical management in the processes. He said was better to reduce the consumption of water at the start of the pipeline than to treat wastewater at the end of the pipeline.

The six-year ILES project, funded by the European Union, is jointly being implemented by WWF-Pakistan with the International Labour Organisation (ILO) in Lahore, Karachi, Sialkot and Faisalabad. The project aims to implement international labour and environmental standards in Pakistan.

Groundwater in Punjab is declining at an alarming rate because the province has come to rely primarily on underground supplies to meet its drinking needs.

According to a 2015 irrigation department report, the water table in Punjab is going down by three feet a year. Around 20 years ago in Lahore, this essential resource could be extracted at 20 to 40 feet, but now drilling has gone as deep as 800 feet to find it.

Dajal Canal: Farmers take to street against canal closure

With our water resources shrinking at a rapid rate, experts have stressed the introduction of laws to regulate underground extraction since the practice is putting a huge strain on water levels.

For an earlier report, WaterAid Pakistan Country Manager Siddique Ali Khan told The Express Tribune the problem is exacerbated by the lack of regulation.

Published in The Express Tribune, March 1st, 2018.
COMMENTS
Comments are moderated and generally will be posted if they are on-topic and not abusive.
For more information, please see our Comments FAQ