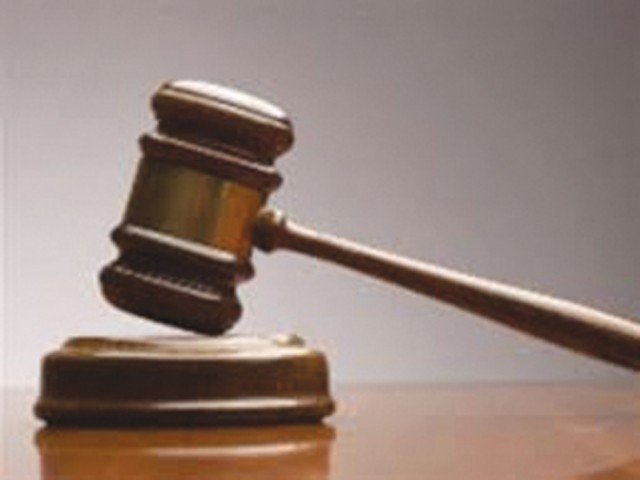 ---
KARACHI: The Sindh High Court (SHC) directed on Wednesday the National Accountability Bureau (NAB) to submit a detailed report regarding the inquiry against a retired high court judge, who was the chairperson of the land committee that allegedly illegally regularised six acres of land, and other members of the committee.

Headed by SHC Chief Justice Ahmed Ali M Sheikh, a two-judge bench directed the NAB special prosecutor to submit such details by the next date of the hearing.

The bench was hearing a petition filed by former chief secretary Muhammad Siddique Memon seeking pre-arrest bail in connection with the alleged illegal allotment and regularisation of six acres of land for residential and commercial purposes in Sector 52-A Corridor of Scheme 33 in Karachi.

At the outset, a special prosecutor informed the court that the NAB chairperson had approved a summary to file a reference with the relevant accountability court against the former chief secretary and others.

Graveyard encroachment: SHC issues notices to district administration, HMC

The special prosecutor undertook that the reference will be filed within two weeks. He requested the SHC to grant time to submit a progress report in this regard.

Allowing the request, the bench granted six weeks to the NAB authorities to file the reference. In the meantime, the SHC directed the special prosecutor to also submit the complete details of the inquiry against the chairperson, a retired high court judge, and members of the land committee that had approved the land allotment and its regularisation.



Case history

Memon has been on interim pre-arrest bail since August 2015 as the federal anti-graft watchdog launched an inquiry against him into the alleged illegal allotment and regularisation of land.

According to Memon's lawyer, NAB had taken cognisance of the allotment and regularisation of the land in question to a man, Mohammad Ayub. This allotment was later cancelled. However, it was regularised on Ayub's application on January 2008 by a committee headed by a retired judge of the high court, the lawyer contended.

Transgender group moves court for participation in elections

The court was informed that the petitioner had no connection with the original allotment as he was not a member of the land committee which had regularised the aforesaid allotment. It was claimed that Memon was posted as the land utilisation secretary after the incident occurred.