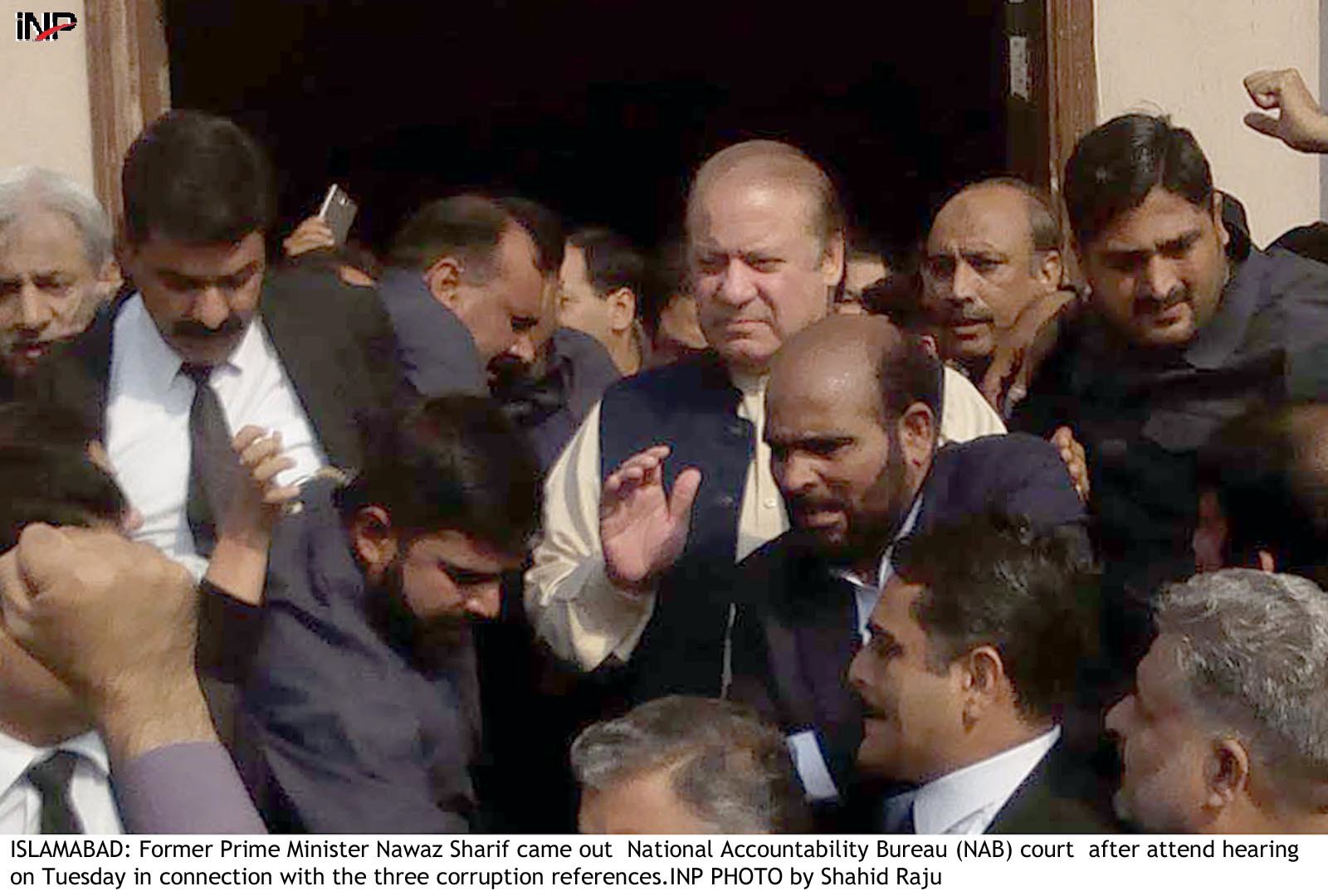 ---
Former prime minister Nawaz Sharif on Wednesday said that the Pakistan Muslim League-Nawaz won't respect those who don't respect the votes.

Addressing a packed rally in Kot Momin in Sargodha he further added that "there has been 'contempt' of the millions of people who voted for PML-N.

"The sanctity of a vote had been reduced to nothing," he stated.

Referring to earlier speeches of Imran Khan at Pakistan Tehreek-e-Insaf's (PTI) rallies, Nawaz said: "Imran is right, your vote should be respected and honoured."

Nawaz further said that the five judges who disqualified him stand against the scores of people who voted for him. "Even Imran Khan – who filed the Panamagate case – says that the judgement is 'weak'. What's the worth of such a verdict then?" he added. The allegations of corruption stand unproven, they couldn't back up their claims, I was removed because of the Iqama, he further added.

Nawaz, Shehbaz discuss ongoing NAB crackdown in Punjab

"There is rigging in the elections before they've even begun,' he said while stating that the decision of restricting PML-N from running for the Senate elections and disqualifying him as party chief are premeditated forms of rigging.

He also added that signs have emerged of the fall of the country, "there is a rise in inflation again, oil and petroleum prices are hiking, the queues at CNG stations are growing. Violence and insurgency has doubled. When I was in charge, things were progressing."

However, he was quick to gesture that Punjab Chief Minister and acting president of PML-N Shehbaz Sharif and PM Shahid Khaqan Abbasi are not to blame for this. "It's the people who disqualified me that are to be blamed for this," he said.