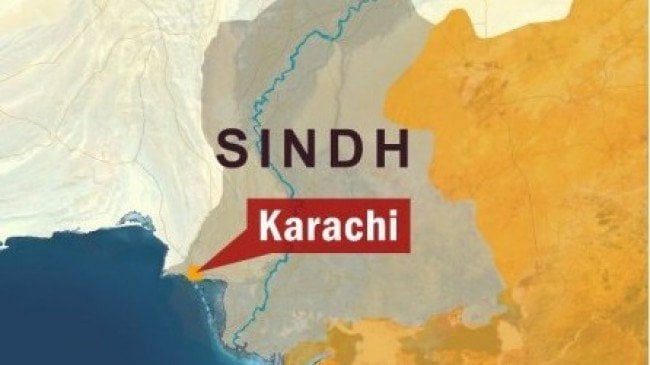 ---
KARACHI: Senior US officials visiting Pakistan last week presented a dossier on terror suspect Faisal Shahzad to President Zardari and other leaders as part of an American attempt to pressure Pakistan to take further action against the Taliban, US newspaper the Los Angeles Times reported on Wednesday.

According to the Times, US officials presented their Pakistani counterparts with a dossier on Faisal Shahzad which included a detailed chart describing his contacts with the Pakistani Taliban before his attempt to detonate an explosives-laden vehicle in New York City's Times Square. The evidence was allegedly part of a US warning that there would be "inevitable pressure" on America to take action if an attack traced back to Pakistan caused US casualties.

The evidence, which is said to have contained photographs of militants suspected of assisting Shahzad, was shown to Zardari and Chief of Army Staff General Ashfaq Kayani, along with other Pakistani officials, US officials said. Jones and Panetta were attempting to convince the Pakistanis that the US had hard evidence that Shahzad had received support from the Pakistani Taliban, the officials said. The chart "showed who all he had contacts with," one official said, and drew "clear links between Faisal Shahzad and the TTP leaders in Pakistan." Jones and Panetta did not spell out action the US might take, the official said.

The delegation did not rule out military action, for example, but it didn't talk about it specifically, he said. According to the Times, officials said that whether the US would respond militarily or with lesser steps would depend on the circumstances of an attack and the strength of the evidence implicating militants in Pakistan.

Following the failed Times Square bombing, the US alternately praised Pakistan's push against militants in the north-west and called for the administration to do more. Secretary of State Hillary Clinton publicly warned Pakistan days after the attempted bombing that "very severe consequences" would follow in the event of a successful attack originating from Pakistan. Her comment provoked a strong backlash in Pakistan.

Published in the Express Tribune, May 27th, 2010.
COMMENTS (1)
Comments are moderated and generally will be posted if they are on-topic and not abusive.
For more information, please see our Comments FAQ