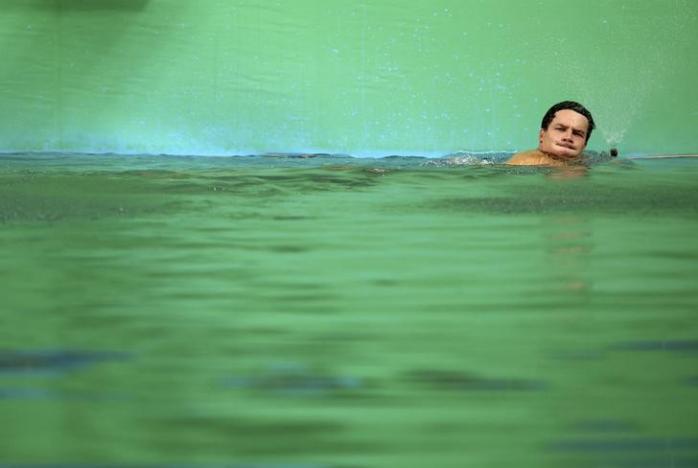 ---
A seminar on marine research and diving using self-contained underwater breathing apparatus (Scuba) was held at the Institute of Marine Science (IMS), University of Karachi (KU) in collaboration with two Karachi-based scuba diving training institutes, Hiddenture and Jointech.  The purpose of the seminar, 'Marine Research and Introduction to Scuba Diving', was to spread information about scuba diving as a tool for conducting marine research.

Speaking on the occasion, Dr Ehsan Elahi Valee highlighted the significance of marine science in the current times and stressed on the need for the utilisation of modern techniques for exploration and sustainable use of marine resources.

KU Faculty of Science Dean and IMS Director Prof Dr Tasneem Adam Ali spoke on the significance of the marine environment as a habitat and resource provider. She informed the audience about the use of marine microbes in today's world.

The chief guest of the seminar, KU Faculty of Social Sciences Dean Prof Dr Ahmed Qadri said Pakistan had produced great researchers in every field, including marine science. He encouraged students to leave no stone unturned in learning skills for conducting marine research which could prove useful for society.

Representing the Government College University, Lahore, Dr Ghazala Yasmeen Butt stressed on the need for training marine science students in scuba diving. She shared her personal experience of diving for the study of underwater marine life and encouraged the students, particularly female students, to adopt scuba diving as a research tool.

28 Indian fishermen held for wading into Pakistani waters

World Wide Fund for Nature - Pakistan Technical Adviser for Fisheries Moazzam Khan informed the audience about the threats being faced by marine life. He specifically highlighted widespread illegal fishing methods, habitat degradation and rising pollution levels as major issues which were being faced by Pakistan's marine ecosystem.

Shoaib Siddiqui, United Kingdom-based businessman of Pakistani origin, apprised the audience about the potential of the marine sector in the development of businesses. He gave various examples of potential areas in the marine sector with a demand in the market.

Marine biologist Dr Javed Mustaquim presented a chronological account of the development of marine science in Pakistan. Former IMS director Dr Rashida Qari called for tapping unutilised marine resources. She highlighted the use of geographical information system (GIS) to conduct marine research. Dr Lubna Ghazal gave a presentation on the application of GIS in marine research.

An overview of scuba diving was given by Iqbal Hussain and Abdur Rehman. They informed the audience about training levels of scuba diving and its current scenario in Pakistan. A demonstration was also given to the audience on scuba diving gear.
COMMENTS
Comments are moderated and generally will be posted if they are on-topic and not abusive.
For more information, please see our Comments FAQ