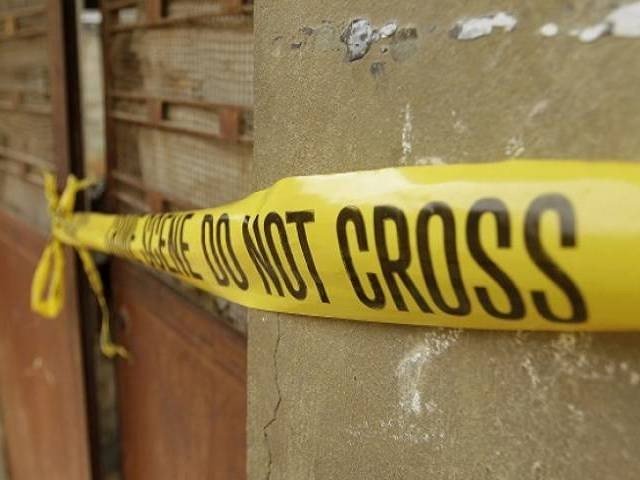 ---
KARACHI: Investigators have reportedly reached close to probe the targeted killing of a Chinese national, who was shot dead a few weeks ago in an upscale neighbourhood of Karachi.

Investigators probing the Chinese national's killing, according to media reports, have reached close to the perpetrators. It was revealed that the Chinese national was apparently killed over a business dispute.

It was reported that one of the shareholder's of the company was terminated from the company over corruption charges, who later planned the murder. Investigators have also reportedly detained at least four suspects involved in the murder, according to media reports.

Chinese national shot dead in Karachi

However, the investigators closed the investigation without denying or confirming the breakthrough in the case, when contacted. It was learnt that the son of a local partner of a Chinese shipping company, who reportedly went missing a few days ago from the city's Saddar area under mysterious circumstances, was also taken into custody by the investigators to probe the Chinese national killing, who belonged to the same shipping corporation.

On February 4, a Chinese national, working at a non-China Pakistan Economic Corridor related private shipping firm in Karachi, was shot dead in broad daylight in the city's upscale neighbourhood. The unfortunate incident took place near the Zamzama Park in the Neelum Colony area of the city when two Chinese nationals had left their office for lunch at a restaurant in Block 2 Clifton.

After having lunch, they moved towards Neelum Colony opposite Zamzama Park for purchasing vegetables and fruits. An unidentified assailant opened fire from the front side of the car when they were sitting in their white Honda Civic, killing 46-year-old Chen Zhu.

Police acquire data from slain Chinese national's phone

However, Ye Fan, also a Chinese national, remained unhurt in the attack.

The attack also left Hassan Abbas, a pedestrian, wounded. Inspector-General Allah Dino Khowaja had appointed Counter-Terrorism Department in-charge Raja Omar Khattab as the investigation officer of the case.
COMMENTS
Comments are moderated and generally will be posted if they are on-topic and not abusive.
For more information, please see our Comments FAQ