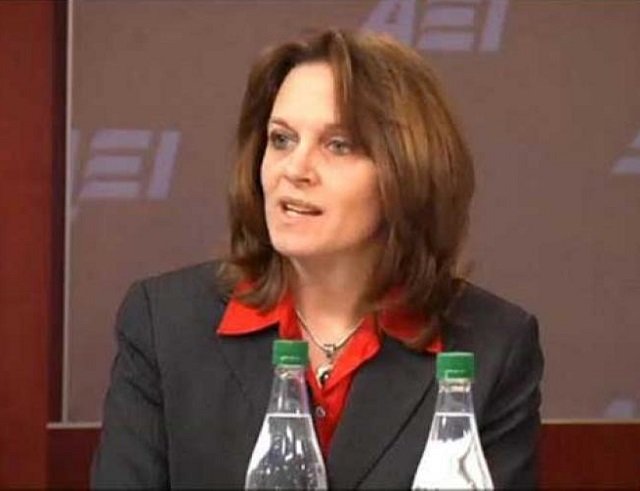 ---
ISLAMABAD: A senior aide of President Donald Trump on Tuesday said the United States wants to move toward a new relationship with Pakistan, based on a shared commitment to defeat all terrorist groups that threaten regional stability and security as well as on a shared vision of a peaceful future for Afghanistan.

But the Deputy Assistant to the President and the US National Security Council's Senior Director for South and Central Asia Lisa Curtis also delivered a message to Pakistani civil and military authorities to address "continuing presence of the Haqqani network and other terrorist groups within its territory".

Curtis was in Islamabad this week and held meetings with Foreign Secretary Tehmina Janjua, Interior Minister Ahsan Iqbal and Chief of the General Staff Lieutenant General Bilal Akbar.

Her visit came amid fresh strain in ties between Islamabad and Washington after the US successfully moved the Financial Action Task Force (FATF) to place Pakistan on the global terror financing watch-list.

Pakistan, US ties must to defeat terrorism: Ahsan Iqbal

Pakistan described the move as politically motivated, with the aim to undermine its economic progress.

But despite Islamabad's protest, Curtis reiterated the international community's "longstanding concern about ongoing deficiencies in Pakistan's implementation of its anti-money laundering/counterterrorism finance regime".

FATF move 'unjust', Trump aide told

However, she acknowledged Pakistan's 'considerable sacrifices' fighting terrorism and emphasised that the US South Asia strategy represents an opportunity to work together to bring about a stable, peaceful Afghanistan which would enable the dignified return of Afghan refugees to their homeland; the defeat of ISIS in South Asia; and the elimination of terrorist groups that threaten both Pakistan and the United States, according to the statement issued here by the US embassy.

Before joining the Trump administration, Curtis along with former ambassador Hussain Haqqani had authored a paper, suggesting a new approach to deal with Pakistan.

The paper had envisaged a series of steps to raise the cost for Pakistan if it continued to harbour certain militant outfits. The current strategy being pursued by the Trump administration appears to be in line with that paper.
COMMENTS (2)
Comments are moderated and generally will be posted if they are on-topic and not abusive.
For more information, please see our Comments FAQ