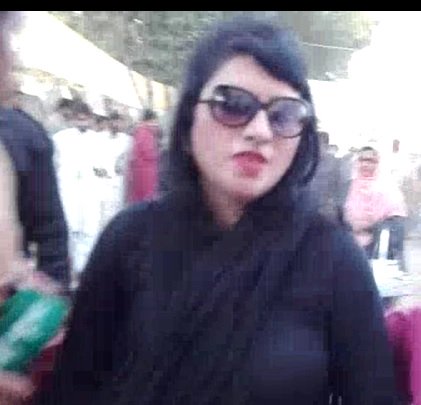 ---
A Pakistan Muslim League-Nawaz (PML-N) local leader was harassed and injured after the party's newly elected interim president Shehbaz Sharif addressed a packed audience in Pattoki on Tuesday.

The woman was shoved and injured as the audience started dispersing following the Punjab chief minister's speech. She also complained of being cursed by men around her.

The victim requested CM Sharif to take a prompt action against those involved and said that she attended all party rallies and her presence at today's public gathering should not surprise anyone.

The Punjab government later said on Twitter that a first information report (FIR) was lodged against all those involved in harassing the victim.

One of the accused, identified as Mohsin, has been arrested while raids were being conducted to arrest the rest, the provincial government added.


With reference to the incident @ Pattoki jalsa today where a woman was harassed and manhandled, Police has registered a case FIR No. 114/18 under sections 354/294/341/506/147/149 PPC PS City Pattoki against all those accused. One of the accused Mohsin has been arrested so far. pic.twitter.com/l5drviqKGT

— Punjab 2013-18 (@Punjab13to18) February 27, 2018


Shehbaz Sharif elected as acting president of PML-N

Commenting over the situation, Punjab Law Minister Rana Sanaullah said that such events happen at Pakistan Tehreek-e-Insaf's (PTI) gatherings.

Maryam Nawaz said that harassing women was not PML-N's culture and those involved in today's episode will be held accountable.

One of the spokesperson of PML-N condemned the incident, saying there will be strict action taken against those who harassed the woman.

The incident happened the same day when the ruling party had elected Shehbaz Sharif its acting president and deposed prime minister Nawaz Sharif  as 'Quaid' of PML-N.

The announcement was made in the party's Central Working Committee (CWC) meeting, presided by Nawaz Sharif in Lahore earlier today. Prime Minister Shahid Khaqan Abbasi also attended the meeting.