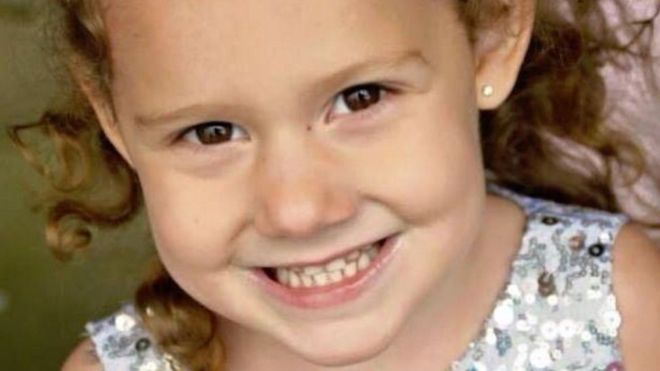 ---
A five-year-old girl with severe asthma died after her doctor turned her away for being five minutes late for her appointment BBC  reported.


An inquest at Newport Coroner's Court heard Ellie-May Clark had a history of life-threatening asthma but was not seen by the doctor at Grange Clinic in Newport, Wales, despite having an emergency appointment because the surgery had a "10-minute rule."

For the seventh day: Sindh's doctors observe token strike

Ellie-May's mother Shanice Clark said she asked the doctor for a home visit in January 2015 when her daughter began wheezing and was unable to walk home from Malpas Court Primary School.

Instead, she was offered an emergency slot for 25 minutes later to see Dr Joanne Rowe, a partner in the surgery and its lead for child safeguarding. Clark said she told the receptionist there might be a delay to when she reaches the surgery as she had to arrange childcare and take a bus.

Clark said she was five minutes late for her 5pm appointment and had spoken to the receptionist by 5.10pm. But this time was disputed by the former surgery receptionist Ann Jones who told the inquest she believed it was 18 minutes past five when the doctor was informed that Ellie-May had arrived.

Dr Rowe had a "10-minute rule," where she would not see patients who arrived more than 10 minutes after their appointments.

The doctor did not ask the reason behind Ellie-May's emergency appointment or look into her medical notes before refusing to see her.

The hearing was told Clark continued to check on her daughter at home every 10 to 15 minutes and at about 10.30pm she was coughing and struggling to breathe.

Clark said Ellie-May then fell off the bed and was turning blue. She was taken to the Royal Gwent Hospital in Newport by ambulance but died.

The inquest was told that the cause of death was bronchial asthma.

The inquest was also informed that Dr Rowe could have asked another doctor to see Ellie-May, or could have seen her after her patient had left, she could also have spoken to the doctor who arranged the emergency appointment for her.

When asked why she had not, Dr Rowe replied "I don't know. I was busy seeing to the other patient that I had with me."

When asked about the "10-minute rule", the doctor said "If you have 25 patients to see in a morning or afternoon and a lot of people are 15 minutes late or 20 minutes late you are never going to be able to manage your work."

'Doctors in Pakistan give less time to patients'

"The family acknowledged an apology from Dr Rowe, especially as they have been waiting in excess of three years for an outcome and to receive answers to their questions," said their lawyer.

The coroner will write a report to the clinic and the local health board to address the lack of an effective and robust care plan for Ellie-May. A chance to "provide potentially life-saving treatment was missed" said the coroner, giving a narrative verdict.

The family released a statement and said they were "disappointed that a finding of neglect was not reached."
COMMENTS (1)
Comments are moderated and generally will be posted if they are on-topic and not abusive.
For more information, please see our Comments FAQ