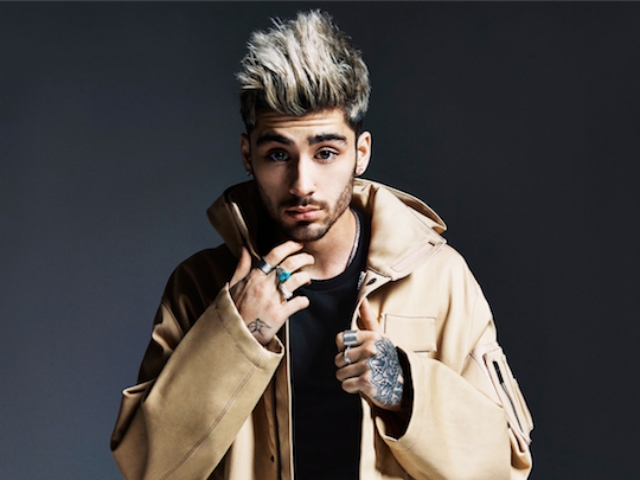 ---
KARACHI: British-Pakistani singer Zayn Malik has recently been covering various songs and sharing them on his Instagram handle. While he posted quite a few mashups, his cover of Kailash Kher's Teri Deewani was just uncalled for.

https://www.instagram.com/p/BfsCj4mn8Oi/?taken-by=zayn

Starting off with "tere naam se jee loon" was a miss for Malik. Sung beautifully with full emotions in the original that would give goosebumps to anyone, Malik's version failed to do so. But kudos for opting for a strong start.

Translating to "I could give up my life for you," Malik's cover wasn't convincing. It was more like, "Okay, I can give up my life for you but not really." That didn't quite 'hit right in the feels' as compared to the Kher's bone-chilling voice.

https://www.instagram.com/p/BfrZdT2HJEe/?hl=en&taken-by=zayn

However, moving further, Malik does try to add his own flavour to the song and does a decent job where he sings "teri jaan ke sadqay."

The "hoo jee, haan jee" part was pure torture and "teri deewani" was just him shouting - awfully. It sounds like a stubborn kid screaming for candies. Towards the end, it seems like Malik is actually crying. Either because the song is a very beautiful or because he realises that he has sung horribly.


While Malik is an amazing singer who has sung songs like Dusk Till Dawn, Pillowtalk and I Don't Wanna Live Forever, his cover of Kher's Teri Deewani was a disaster. Hoping to venture into Bollywood and qawalis, Malik could use a little more practice.

Also, Kailash Kher, we apologise on behalf of Malik.

Have something to add to the story? Share in the comments below.