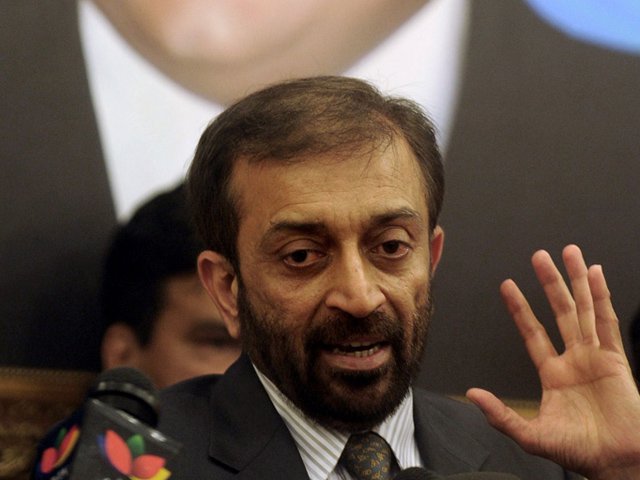 ---
ISLAMABAD: The Election Commission of Pakistan (ECP) has given two days to the PIB faction of Muttahida Qaumi Movement – Pakistan (MQM-P) to submit replies in petitions filed by the Bahadurabad group against Dr Farooq Sattar.

The petitions include removal of Sattar as convener by two-third majority of the Raabita Committee and replacing him with Khalid Maqbool Siddiqui, the other challenges February 18 intra-party elections held under the leadership of Sattar - an election that he won by a heavy margin, becoming the party convener.

During the hearing on Tuesday, Sattar's lawyer Advocate Babar Sattar sought time to submit reply. Following which Barrister Farogh Naseem, representing Bahadurabad, reminded the commission that the matter should be resolved before Senate elections on March 3. Naseem insisted that the PIB-group submit a reply today.

However, the ECP accepted Advocate Babar's request, giving his client until March 1 for the submission.


MQM-P infighting gives birth to third faction


The hearing was attended by Rauf Siddiqui, Aamir Khan and Waseem Akhtar of the Bahadurabad faction while Syed Ali Raza Abidi, Syed Iqbal Qadri, Kamran Tessori and Kishwar Zehra who represented Bahadurabad.

Speaking to the media outside ECP office in Islamabad, Naseem said Sattar was given notice 10-days ago yet he did not appear in person today. He claimed that 95 per cent of the party was supporting Khalid Maqbool Siddiqui. "He is duly the elected-convener," he told media. "He was elected through a procedure that follows the party constitution."

In his press talk, Babar informed the media that a detailed reply on two-third majority and other claims will be submitted on March 1. He stressed that his client's case was strong, terming the removal of Sattar unconstitutional. "A party bearer cannot be removed without a show-cause notice," he said. "Their [Bahadurabad group's] claims are contradictory."

Meanwhile, Tessori maintained that both the factions will accept the decision of ECP. He added that one thing was clear between both the groups; the party will not be divided.

Despite attempts, the party has been unable to resolve internal rifts that surfaced during the allotment of Senate tickets for the upcoming elections. Where Sattar insists on the candidacy of Tessori, members of RC severely oppose it.